« Another MacHeist Bundle | Main | A couple of bits and pieces »
March 29, 2009
Trying Something Once: Geocaching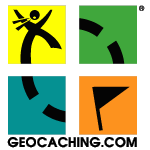 We found ourselves in darkest Suffolk with not much to do, and the weather was fine, so we went Geocaching. Geocaching is the outdoors equivalent of making vegetables into smiley faces; it turns out you can get children to walk for miles and miles if they believe they're hunting hidden treasure. I think a lot of grownups do it too. The idea is that people hide containers in random bits of countryside, and note the exact co-ordinates using their GPS. You then note down the co-ordinates, and go and retrieve the container, sign the logbook contained inside, take one of the treasures contained within, enclose one of your own, wrap everything back up and put the cache back exactly as you found it.
This would, I'm sure, be fun under any circumstances. But once you combine it with the iPhone, it's unstoppable. You click a button to get a list of caches near you, pick one, and start driving/biking/walking towards it. Health Warning: that can lead you to walk off the edge of a cliff. Not, however, in Suffolk. 2/3 of the band LAU come from lumpy places; their word for the trauma induced by the flat open spaces of East Anglia is 'horizontigo'. If you were in the Lake District, you'd probably want to have decent maps with you. If you're going after 'easy' caches in a flat, dry, industrial park on the outskirts of Ipswich, the main hazard is the local traffic. And dog poo.
How many caches are there? Well, here in London, there are at least a dozen within two miles of here. Out in rural Suffolk, there were still plenty around. Worldwide, there are 3/4 of a million. Which is, well, quite a lot.
Our first cache was noted as 'tricky'; after a little while of fruitless hunting, we became discouraged, and went after a nearby 'easy' cache. We found it and were very jolly. We quite failed to be stealthy because we were too busy whooping about. We set out after another, but the iPhone ran out of charge. So now we have a plan for future geocaching; take an iPhone charger with us. I think we will also take our 'better' GPS, the Garmin 305 bike computer.
We also have a small puppy; a trackable object called Tosca the Travel Puppy. Tosca is trying to get to Windsor Castle, and as we're a lot closer than Ipswich, we're helping him on his way. Unfortunately, our weekends are in the wrong order; last weekend we were in Sunningdale Park, which is within spitting distance of Windsor Castle.
Later we went searching for a cache by the side of the Lee Navigation, but once again couldn't find it. Perhaps we will stick to easy ones. Meanwhile, the kids have walked for miles and miles, and are now sleeping soundly. Don't let them in on the secret.
The Groundspeak Geocaching Logo is a registered trademark of Groundspeak, Inc. Used with permission.
Posted by Alison Scott at March 29, 2009 09:55 PM
Comments
Post a comment