« March 2007 | Main | May 2007 »
April 24, 2007
Douglas Adams Memorial Lecture
John Dennen wrote to remind me about the Douglas Adams Memorial Debate, this year on May 3 in central London. The question under discussion is 'Is SF good for the public debate'; with a variety of interesting looking speakers. These are mostly academics and do not appear to include any SF professionals. Which feels a bit odd to me but what do I know, I'm only a begonia*. I've never yet managed to squeeze one of these into my overly compressed life but I've heard good reports.
*Wrong talking plant, I know.
Posted by Alison Scott at 10:44 PM | Comments (0)
April 22, 2007
Those People Playing Horns
"Those people playing horns..." remarked Marianne, "well, they have people playing horns on their heads." And so they do.
We were stuck, once again, on Marianne's homework. Each week she's given a list of words to try to include in a coherent piece of writing, and she always struggles to find the natural inner story contained in what is essentially this week's spelling list. This week we clearly had ph words: elephant, sphere, dolphin, pheasant, graph, photo, phantom, microphone, phone, physical, geography, alphabet, and pamphlet. "You could write about an elephant standing on a sphere," I offered, lamely. An internet search turned up this picture, and we digressed happily for an hour or two into the Mandelbrot set, of which I will never get tired. We've been using Mandelbrot on Cocoa, finally giving the G5 processor a proper workout. Marianne is looking for a fractal screensaver for Mac OS X. I think the perfect option would be something that shows previously generated gallery pictures and cycles the colours, but I couldn't find anything quite right. If necessary I will make a set of animated .gifs, but that seems excessive somehow.
Posted by Alison Scott at 08:45 PM | Comments (0)
April 15, 2007
JETS
My recovery from Eastercon has been delayed by my role as one of the three bossy women (the others being Flick and Claire Fishlifter) who comprise the League of Fan Funds. We agreed to help Interaction give away money by administering JETS, the Japanese Expeditionary Travel Scholarship; a one off fan fund to send a European fan to Japan for the 2007 Worldcon. JETS has been won by Chris O'Shea, and he'll send you a postcard if you ask nicely. The accumulated fund, including the original money from Interaction, the voting fees, and a little of the money we raised at Eastercon, should be plenty for a jolly trip. Congratulations to Chris, and I think all the administrators are going to have a little lie down now. Memo: we have not yet quite ironed out the niggles involved in allowing electronic voting. Turns out it's just about as true for fan funds as it is for governments.
Posted by Alison Scott at 10:50 AM | Comments (0)
April 13, 2007
Bye Bye Fuggles (sniff)
I have warned people about this before. But if you use any email address @fuggles.demon.co.uk or have any links to http://www.fuggles.demon.co.uk then can you amend them please? I have closed my demon account and they will all stop working in a couple of weeks.
Posted by Alison Scott at 01:51 PM | Comments (0)
New broadband, old Eastercon
A qualified thumbs-up to Virgin Media, who have, by and large, done what they said they'd do at the times they said they'd do it. The only downsides were the long wait for a day when an engineer could come and I could be in for him (complicated by Easter), and the fact that they simply did not send me the required serial number (complicated by my being an existing (ntl) customer), requiring me to phone customer service and hang on a line. Nevertheless, the service slot was today, 8am-12noon, and I'm sitting with improved telly and broadband, at 10:47. I did not get them to run cable through the house and fix the modem in the study. I believe my long-term broadband solution is the new Airport Extreme stacked under the Mac Mini or the Wii.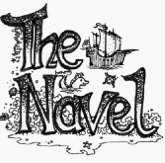 A complete thumbs up to the Crowne Plaza Chester, who looked after us splendidly at the Eastercon. There are few exterior photos of this hotel, and those that exist tend to be artful, being as how it's built on the top of the Trinity Street car park. But that's the short stay shopper's carpark for Chester, so for the first time for ages at the Eastercon we were bang in the middle of one of the finest city centres in England. I didn't do much shopping, but we did walk round the walls with the kids, eat at several nice restaurants, and go to the zoo. We also produced multiple copies of the Contemplation newsletter, The Navel, and they're all online now. Including, for the first time at an Eastercon, colour editions. We were helped there by having a relatively small membership; fast colour printing is still out of reach of Eastercon budgets.
Posted by Alison Scott at 10:42 AM | Comments (0)
April 02, 2007
March Music

Very quickly because I'm running out of time before Easter. I bought Pack of Jokers and Relentless by everybody's favourite ceilidh band Whapweasel. The band is now full of boxes, and I can't wait to see them again this summer. I also bought their songbook, and have had a go at The Final Last Banana at about 20% of its proper speed.

I have the tuition CD for Melodeons and More, mentioned above. I was much sturdier this year in practicing for the workshops I was doing but not listening to the whole CD, so I have some catching up to do. Once again I made it some album art -- this time with a picture of a Serenellini Selli just like mine. There was one other person at MaM with a Selli, though I didn't get a chance to talk to her.
I quickly blogged "Dylan Hears a Who" when it appeared. Unsurprisingly, copyright holders fell on it from a great height. But it is very fine.
More fabulous Topic and Fellside back catalogue from eMusic -- "The Sweet Primroses" by Shirley Collins, "Half a Fruit Pie" by Benji Kirkpatrick, and Voice of the People vol. 3.
Finally, "Hampshire Dance Tunes" from the Pyle family manuscript 1822, recorded by all sorts of people, including Paul Sartin and Saul Rose, who are 2/3 of Faustus who we saw the other day. Just sneaked in there before the end of the month.
Posted by Alison Scott at 11:38 PM | Comments (0)
EMI Breaks Ranks
Blogged everywhere, and of course I'm delighted; EMI music will be available DRM-free through iTunes. Higher quality, slightly more expensive for singles. But it will be the same price for albums and I do particularly buy albums; I've only bought a trickle of individual tracks on eMusic, for example. I am quite pleased with the idea of becoming an iTunes customer, though I'm not sure in practice how much stuff there'll be that I want and don't have.
The really odd thing here is that EMI have been particularly virulent about putting DRM on CDs, completely ineffectually as far as the Mac is concerned.
Posted by Alison Scott at 11:33 PM | Comments (0)
April 01, 2007
Melodeons and More
I had a fine time at the East Anglian Traditional Music Trust's Melodeons and More day. I attended a workshop on Welsh tunes and a 'nice and easy' session, both run by fellow melnetter Steve Dumpleton, and a song accompaniment workshop run by Ed Rennie. I was very cheered by how I've moved from 'clearly a beginner' to 'in the middle of the pack' in the last twelve months.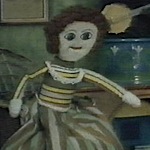 At the concert though, my attention was diverted to astonishment at how, even after all these years, I cannot look at Sandra Kerr without thinking of Madeleine the rag doll. I guess Firmin and Postgate managed to catch a lot of Sandra's appearance and mannerisms as well as her voice.
I heard people saying that this year's concert was better because it wasn't so focused on melodeon. I could personally have done without the duet concertina player performing standards with no link to the tradition, in favour of an extra melodeon player. But the other acts were all fine; Katie Howson, the organiser, playing one-row melodeon with her band; Ed Rennie (melodeons and guitar), Sandra Kerr (still a great voice, concertina and autoharp), and the fabulous Emmanuel Pariselle -- tellling astonishingly complex jokes in English, singing and playing melodeon in French (but with explanations sufficient that I could follow most of the plots), and playing the Colin Dipper Franglo concertina that he helped design; it's a 'French Anglo' that has a button layout identical to that of a three-row melodeon. Very cool indeed, and I understand the waiting list for a new Dipper can be a decade or more.
And I asked John Howson if he was considering putting Veteran Records on eMusic. Now that Fellside and Topic are available, Veteran is the 'label I'd most like to see'. He said he was definitely going to move to digital distribution this year, and was planning to use HMV/Virgin - a DRM ridden, Windows-only, iPod-free approach. I tried to explain why that was a poor choice, but he said he'd made up his mind. Shame.
Posted by Alison Scott at 03:13 PM | Comments (1)