May 28, 2012
Summer's just around the corner
Actually, it's Right Here, Right Now; for anyone not in the UK, or in the future, it's fantastically hot and sunny this week. This is because the bank holiday and half term have been moved to next week. When it will rain. Oh yes.
Anyway, it's about to be festival season! Chippenham Folk Festival will be the first of the year for us, so we need to air our camping gear and pack up our instruments.
The festival I'm looking most forward to this year is the reimagined Big Session, now on a greenfield site in Derbyshire and being run by Mrs Casey (who also do Towersey). I don't *think* it will be as big or as crowded as Towersey! It would be hard if it is, because it's still in school term and it's not close. But the lineup is looking really good and it's always been a very lovely, chilled festival, with a great family area, excellent beer, and a lovely crowd. It also remains good value for a festival, though is not as cheap as it used to be (is anything?)
I've pulled together a massive Spotify playlist of bands playing at the Big Session, mostly so that I can listen to it on 'shuffle' to keep an eye out for the people I don't know.
Rest of the summer plans (still not quite firm): the English Country Music Weekend, Cropredy, Castellans Folksommer, Broadstairs, Tegeingl, Towersey. Ish.
And because I don't believe that free mp3s are *quite* obsolete yet, you can get the full version of one of Jonathan's favourite pieces of music in the whole world completely free from last.fm at the moment:
Posted by Alison Scott at 11:54 PM | Comments (0)
May 13, 2012
Love May or May not Tear Us Apart
Tomorrow you can go and buy an actual single release of "Love Will Tear Us Apart", by June Tabor and the Oysterband, and there's a video!
Filmed at the Union Chapel, probably the best venue in the world.
I'm just quickly finishing up the Week 9 deadline for MITx 6.002, so no time for an extended entry. But I feel like I'm finding it a lot easier than I did in the early weeks.
Dinner notes: We had Jamie Oliver's spring poached chicken on Friday night, with the vegetables substituted for 'whatever happened to be around at the time'. It is as delicious as advertised though I am not sure whether I'll be able to get a second stock out of the bones or whether I should just throw them away. [Memo from the future: I made a quick cloudy stock from the bones and put the veg from it and some of the stock into the lasagne, and the rest of it into the chicken and celeriac curry. Well worth doing.] I was out all day yesterday and the family had takeaway. Today Steven made us chilli, enlivened by the pepper grinder imploding and tipping several hundred peppercorns into the chilli. We fished them all out again but that pepper mill has lasted less than a year and I will be invoking the gods of 'Merchantable Quality' on the morrow. The other meal today was the duck liver pate, on toast.
Posted by Alison Scott at 07:30 PM | Comments (0)
May 10, 2012
Kinnersley Castle
Kinnersley Castle is the first of the two 'Mazurkas' played by Mabon. I have it in the excellent Jamie Smith tunebook Tunesmith, which I'd recommend to anyone. Anyway, it's in the only partly melodeon friendly key Bm, but every note is playable on a standard 2 row D/G and most of the chords are at least approximatable. So that has amused me this evening. Target date for playing this out: perhaps July?
I thought I'd written a little this morning about dinner, too. We had Jonathan's parents' night tonight, so something cooked in advance was called for. Soup, then, given the duck stock. I also have fresh kaffir limes. First time ever, thank you Ocado, but they were very expensive (about £2.50 for two small limes) so I want to make sure I use them. Thai-influenced soup then, but without additional fat (the duck stock still had a little fat in it so I left that in rather than skimming it). I ended up making a lentil soup with the duck stock (perhaps four pints), a bag of red lentils (puy are more traditional with duck but I didn't have any), a couple of onions, several sticks of the Floppiest Celery in the World (thank you Walthamstow market for selling me celery suitable only for stew), and a couple of pounds of halved cherry tomatoes (also from the market). Flavoured with some indifferent red curry paste and the zest of one of the limes. This turned out very tasty indeed; the original plan was to add sliced peppers, fennel and courgettes when I returned from the parents' night, and perhaps some peanut butter, but the soup was splendid without it.

Posted by Alison Scott at 11:16 PM | Comments (0)
April 24, 2009
Current Listening
I realise it has been months and months since I did a 'new music' post. So obviously I can't tell you everything. First, how to buy this stuff: eMusic now has Topic, Fellside, Navigator, Fledg'ling and Talking Elephant records. Most wanted label for me is now Free Reed. Some of the stuff that's not on eMusic is on iTunes, and iTunes is now entirely "iTunes Plus", which is sort of "DRM-free". Sort of because the music has your unique ID in it so they can track it back to you; but the important thing is that you can use it how you want. You are not going to be sitting in 20 years time befuddledly trying to work out how to play music you've paid for. And frankly, that's a sight better than the position I'm in with cassettes. Finally, you can buy CDs by pressing tenners into the sweaty hands of your favourite musicians after gigs in pubs. That's neither the cheapest nor the most efficient approach, but it's very satisfying.
One of the most exciting things going on in my music collection at the moment is Navigator Records. You may remember that their launch lineup of artists was notable because I had seen every single one of them live; that's no longer quite true, but still. Of 17 albums on eMusic on the label, I own 14 of them. I keep hearing that bands I like are signing to Navigator or that Navigator is releasing an album that was previously self-pressed. Fantastic label. Highlights include the various projects of Jon Boden and his mates, the various projects of Kris Drever and his mates, and the new Mawkin:Causley album.
I've bought a couple of songs specifically to learn to sing: a field recording (by Alan Lomax) of William Rew singing "The New Mown Hay", and Ian Dury's "England's Glory", specially for St George's Day.
A request for French music in the melodeon forum (not by me) resulted in a recommendation of La Chavanée, which contains Frederic Paris and several of the other musicians who contributed to Mel Stevens' fantastic collections of tunes from the Massif Central. I grabbed one album from eMusic, but I want more.
On eMusic, I'm filling in my collections of Ashley Hutchings, particularly Albion Band and Morris On, and John Kirkpatrick.
Amazon launched its mp3 store with a huge range of cheap albums
, and I picked up a wide variety of stuff for amazingly little, including the fantastic Bonzo Dog Doo Dah Band retrospective, Cornology
. The entire recorded output of the band, for less than a tenner. A lot of regular albums were on special offer for £3 or £4 (many still are), which is a psychologically important price point for me, and I picked up a lot of the sort of albums that people talk about in magazines. Fleet Foxes
, Elbow
, The Killers
, that sort of thing. I don't like any of them as much as John Kirkpatrick, but there you go. And I filled in several dozen gaps in my record collection at £3 each.
Finally, I took advantage of iTunes' 'upgrade your iTunes purchases to de-DRM them' offer. In my case this cost me the staggering sum of £2.79. I have been very, very, careful not to buy that stuff; all but one of those tracks were bought with a free gift certificate I got once.
Posted by Alison Scott at 10:19 AM | Comments (0)
March 10, 2009
Jon Boden and the Remnant Kings at the Luminaire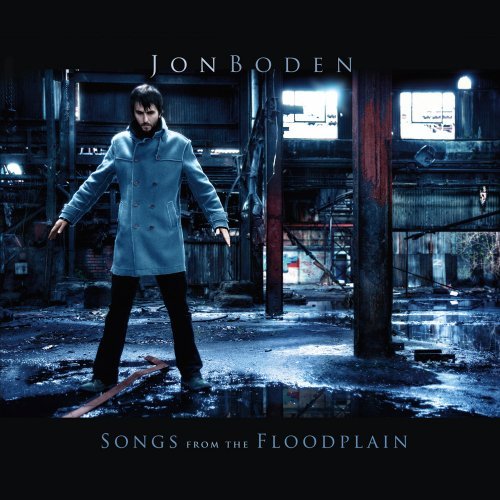 Jon Boden is a busy lad. He fronts folk big band Bellowhead, and has a regular partnership with squeezebox player John Spiers. But tonight, we're over at The Luminaire for one spot in the short launch tour of his new solo album, Songs From The Floodplain
.
The last time I visited the Luminaire, I castigated it for being totally cut off from civilisation. I think that must have been a special TFL train-free night, because this time we had no trouble either getting to Kilburn, or getting home. In all other respects the Luminaire is a venue of utter stonkingness; small, with great sound, and with splendid signs on the wall saying things like "This is a live venue, not a pub. If you want to chat to your mates, you're in the wrong place. Please leave." I have rarely wanted to hug a wall so much.
Jon Boden has brought a band with him, the Remnant Kings; I googled it and so should you. On the album he plays all the instruments himself; tonight he has teen multi-instrumentalist Sam Sweeney, this time mostly on drums, ace concertina player Rob Harbron on concertina, Dave "not the chap who takes the photos" Angel on guitar, and Matt Grime on double bass. Boden plays guitar, concertina, melodeon, and, yes, fiddle a bit. But this is nothing like Bellowhead. The live sound is not quite like the album; less brooding, with little dribbles of folk melodies slipping in here and there. The livelier tunes are rocked up considerably in the live set; the album is very restrained by comparison.
Songs From The Floodplain
is a linked set of folksongs from the future. They're all set in a world with no oil; or rather, there's a very little petrol, which we are led to believe is hoarded by the Government for unspecified purposes. Instead we have village life, and the necessary foreshortening of outlook caused by restrictions on travel. There's a new religion, the making of music, a new set of folk traditions. The little remaining plastic becomes the precious jewellery of a new age. The songs on the album do not form a coherent narrative; instead they are snapshots sung by the characters living in the world, at different times. We see people gradually coming to terms with the new world in which they live, and hear their tales of doing the ordinary things that people do, but in a different environment.
SF fans will recognise the world we are inhabiting. This is a peculiarly English vision of the future; Boden is a sublime interpreter of English folk song, and this infuses his future England. "Songs from the Floodplain" sits firmly in that favourite English subgenre of science fiction known as the "cosy catastrophe". Disaster has befallen us, but our essential Englishness survives. This is one of those worlds described by John Wyndham, or, especially, Richard Cowper. They're not so commonly written these days; SF readers are suspicious of post-apocolyptic futures where people live simply but comfortably.
Musically, it all succeeds terribly well. It's compelling, thoughtful but not bleak or sombre. I think it will be claimed for filk, though I am unsure whether Boden has any awareness that there's a whole genre of science fiction music out there. It is, without question, far better than most filk music. The underlying material is very well thought through, and it's performed by one of our finest folk singers at the peak of his game. The world-building is relentless, the incluing subtle, and nothing is extraneous. Boden does not join all the dots for you; he drops you in the world and leaves you to make sense of it. I just wish that there was tons of filk out there as good as this.
Back at the Luminaire, the evening was filled out with songs from Painted Lady
, Jon Boden's first, very low key, solo release. Oddly, these songs felt less polished than the new ones. It was still lovely to hear favourites like "Blue Dress". Support came from Lauren McCormick with James Delarre and Roz Gladstone; a varied and assured set that ranged from Edward Lear to Marie Lloyd by way of some of the bloodiest ballads of all.
I bought the album from Jon Boden at the concert, but was far too tongue-tied to ask for a photo, or query whether he had ever heard of filk music. Luckily, heading back to Walthamstow, we made the happy discovery that Tim Chipping has the identical post-apocalyptic coat to the one that Boden wears on the album. How cool is that? Must be some special case of wearing the band t-shirt to the gig.
Posted by Alison Scott at 12:50 AM | Comments (1)
June 30, 2008
Folk Rising 2
Blatant commercial plug really; for Folk Rising 2
, a two CD sampler from those nice people at Proper, featuring lots of people who've been nominated for the Horizon award for emerging folk singers or who ought to have been. I like sampler CDs because they come at a great price; in this case £6 for 23 tracks. Of the 23 up and coming artists, I've seen 9 live (some, like Mawkin, I've been following for years, and others, like Tom Kitching & Gren Bartley, I heard for the first time just recently). And of the nine I've heard, I like eight (no, never telling!). So that's a pretty good hit rate. Out on July 7 but using the Snazzy Intarwebs Proper have given me a widget that lets you hear all the tracks. Luckily, it doesn't autoplay; if you want to hear the music you'll have to hit the play button.


Posted by Alison Scott at 08:35 PM | Comments (0)
April 14, 2008
Navigator Records
It's uncommon for a new record label to launch, signing only music I really like. However, Navigator Records is one such. This is a folk imprint of established indie label Reveal Records. I think it's a first for me; they have nine artists signed, and the only one I haven't seen live is the new collaboration Drever McCusker Woomble. I've seen them all individually though. Anyway, I'd thoroughly recommend any of this music. Not on emusic though (shame).
Posted by Alison Scott at 03:30 PM | Comments (1)
February 15, 2008
So what have I been listening to?
I am entirely aware I haven't blogged here for four months. Sorry. The explanation is that I bought a new computer that didn't have the web address on the bookmark bar. I know that's not a very good explanation, but there you go.
In the only non-spam comment I've received in the hiatus, Ken Josenhans perfectly reasonably asked for news of what I'm listening to. I know it's a poor substitute for blog entries, but I direct you to my Last.fm homepage, or indeed to the 'recently listened' widget in the sidebar of this very blog. I appreciate that nobody reads the blog directly any more. But still, it is there; also in the sidebar are my del.icio.us links.
As to what I am listening to, overwhelmingly it's new music. In the last four months I have picked up:



a variety of Christmas songs from iTunes Plus, mostly filling holes in my collection;

Rubber Folk, the Mike Harding show tribute to Rubber Soul;

The first Nick Drake I've ever bought, Pink Moon. Yes it's great, I should have known. A gap in the collection. I got it from Fopp!

Starry Gazy Pie by Nancy Kerr and James Fagan. I think I have all their albums now. From eMusic.

The excellent, great value, Show of Hands 'Best of' collection Roots. One disc is all the best-known songs, the other is new versions of the fan favourites. A fabulous introduction.

Also Steve Knightley's solo album Cruel River. I quite like this, but I think it much less exciting than Witness, SoH's last studio album.

A key eMusic find; a compilation of tracks recorded at The Sidmouth Folk Festival. Many of these are really very interesting.

Wild and Undaunted by nu-Folk darling Lisa Knapp. I really like this album; fresh, simple arrangements of traditional songs.

The Blowzabella Wall of Sound, a Christmas present for Steven, who likes Blowzabella even more than I do. I also learnt the traditional tune "Blow Zabella" over Christmas, though I think I've forgotten it again now.

The new Duhks album, Migrations; one of Marianne's Christmas presents. She just looked at the CD in a sort of 'what am I supposed to do with this' way. I don't think she really associates CDs with music at all.

The Fairest Floo'er, Karine Polwart's new album. I don't really have a sense of this album yet; I got it on eMusic the day before my downloads expired.

Last Orders, by the winners of the 2007 Young Folk award. Just fabulous melodeon playing from Joe O'Connor. This is the first Fellside album to turn up on eMusic for a very long time.

A new album of Christmas songs from Maddy Prior and the Carnival Band, Ringing the Changes, "A Latin Latin Christmas" was not what I was expecting.

The second album by the Pine Leaf Boys, Blues De Musicien. I've been meaning to get something by them for ages; this was on eMusic.

Threads, by Ruth Notman. Good on her for getting a contract with Topic, and you can see the influence of a slightly bigger record company on this album; the arrangements are pretty lush. Last summer she toured as a duo with Bryony Bainbridge, but Bryony doesn't appear on this album; the harmony vocals are instead provided by Bella Hardy, another rising star.

Make No Bones, a new double album by John Kirkpatrick. We saw him at the folk club, after a catalogue of errors and mishaps, and bought this album there. It's designed to reflect his current live set; this is very much what you hear if he plays your local club.

A Bed of Roses, by Lal Waterson and Oliver Knight. This is a 'regularisation' of my collection; I've had these tracks for years, but I didn't own them. Now sorted.

Having got that, I noticed that eMusic also had Oliver Knight's solo album, Mysterious Day. I'm not sure about it yet; but I wouldn't have bought it on CD. I think this is another example of the way that people who have eMusic buy more music.

We saw Crucible at the folk club and liked them so well we brought home both their albums, Crux and
Changeling. Gosh they were great live; do catch them if you can.

Finally, eMu suddenly turned up two Men they Couldn't Hang albums that I didn't have, simply because they aren't easily available; The Domino Club and How Green Is the Valley. Of course I do have most of the tracks in other places. But I was still delighted.




Posted by Alison Scott at 01:07 PM | Comments (1)

October 05, 2007

Catching Up

We are overwhelmed with school admissions. People who haven't done this have an eye-glazed-over moment when I mention it; people who have are all sympathy.

I'm very taken with Music Arcades, where David has put his music collection on Shuffle by Album and is writing about it one day at a time. I don't know how many albums I have; there are currently 20,820 tracks. The next album up on Shuffle is "Sing a Song For You" by Anne Briggs; her albums are perennial seller despite her turning her back on singing and recording after only a few years in the limelight. And for all the glories of the current folk revival, I don't think there's a singer of traditional material to touch her.

Posted by Alison Scott at 02:23 PM | Comments (1)

September 23, 2007

Dilemma

I've known ever since iTunes launched its 'Plus' range that I would at some point dip my toe in, after umpty-um years of not purchasing any iTunes content (I have a little due to a £10 voucher). Problem; I couldn't easily browse the iTunes Plus material for stuff I wanted; as soon as you start browsing, it navigates you away from Plus. But today I clicked on a link to the new Rachel Unthank album, and, oh yummy, it's Plus. Downloading now.

But elsewhere on iTunes is the first Red Box track to be released in a generation, the 2007 reworking of "Lean on Me". It's not iTunes Plus, and I know it's only 79p. But. Which is more important to me; my commitment not to buy DRM'd music, or my commitment to support the campaign for a re-release of 'The Circle and the Square'?

Posted by Alison Scott at 09:28 PM | Comments (0)

August 29, 2007

July and August Music

July and August are of course festival season. And with festivals come loads of CD purchases, all inadequately processed by my brain until the long nights of winter. Especially so given that Steven gets incredibly antsy when I suggest that what we need for a long car journey is four hours of source recordings of melodeon players. I have no idea why.

Since July 1 we have been to Crawley Folk Festival (very wet), Ely Folk Festival (quite nice), Cambridge Folk Festival (sunny intervals and heavy showers), Cropredy (really nice but perhaps a bit hot), and Towersey (glorious, glorious, glorious, this is what the late summer bank holiday should be like and so rarely is).

My purchases have been overwhelmingly dominated by decades-worth of English dance music. From Amazon marketplace, very cheap, I bought a Topic compilation called Stepping Up - A History of the New Wave of English Country Dance Music. This is a bit of a mixed bag, but very useful as a pointer to further bands I should check out. I also got Ashley Hutchings' The Compleat Dancing Master featuring lots of famous people. I find the tunes great and the readings tiresome.

It was so wet at The Big Session that the CD stall had a swampy CD sale, and I bought "We're Still Here" by Si Kahn, who I've been meaning to listen to more by. And it was so wet at Crawley I spent ages hanging out by the Talking Elephant stall, and, as usual, they gave me a brilliant discount for buying loads of their own-label stuff. Highlight was surely the Albion Dancing Band double album Dancing Days Are Here Again. One disc is a set of studio recordings (an album and some bonus tracks). But the prize is a live recording from the Royal Festival Hall from 1976. The Talking Elephant chaps were browsing the car boot sale at Cropredy and picked it up from a bootleg stall. They explained that when they heard how good it was, they rang up Ashley Hutchings and sorted out a deal. They make a few bob, Ashley Hutchings makes a few bob, the people with the publising make a few bob... the bootlegger doesn't make anything but he's probably not about to sue, now, is he? Anyway, it's triff. I also got several other likely albums from them -- Simon Care's The Box Set ('I wish he hadn't called it that, confuses all the punters'), Lick the Tins' Blind Man on a Flying Horse, and Ridge Riders In Concert.

My eMusic haul was focused at least in part on people playing at Ely, with Shooglenifty's Troots, Megson's Smoke of Home, and Ezio's Ten Thousand Bars. But I also got a couple of Topic's new releases; Maggie Holland's Bones and Martin Simpson's Prodigal Son. I'd been wanting to buy some Maggie Holland ever since she sang 'A Place Called England' in one of the Folk Britannia concerts; I heard Martin Simpson at the Cambridge Folk Festival and realised that I'd been missing something. And Park Records, Steeleye Span's current label, turned up, allowing me to fill in a few gaps in my Steeleye collection.

Tune books are a funny thing; they sometimes turn up two at once, like buses. Hardcore English is an EFDSS publication of 300 tunes, designed to provide an overview of English dance tunes and elaborated with tons of background information about the tunes, their sources, places you might seek out this stuff on the web, and so on. It comes with a compilation CD of all sorts of acoustic and electric dance bands. Equally comprehensive but much more specific in focus is William Winter's Quantocks Tune Book, a transcription of a large but fairly obscure manuscript from the Halsway Manor library. It comes with a selection of tunes played by Rob Harbron, Miranda Rutter, Nancy Kerr and Tim van Eyken.

The accompanying CD for Hardcore English (careful how you search on that...) sent me off on an interesting diversion. One of the tracks is a selection from a CD of Admiral Parry's Barrel Organ -- that went with said Admiral to the frozen North of Canada in the early nineteenth century in lieu of a fiddler, and has now been fully restored. This is as close as we can get to a recording of how dance tunes were actually played 200 years ago and I instantly went off and bought the whole album.

On eBay, a long-standing search hit a result and I finally got hold of an album by Cliar, often described as a proto-acid-croft band. It's interesting, but I am not sure I'll seek out their others.

Finally, as if that wasn't enough, I have just bought the first six of Free Reed's reissues. I started thinking about just getting some of them -- do I need concertina music? didn't I buy Tale of Ale once already? -- but eventually concluded that the package deal was the thing to get.

Posted by Alison Scott at 09:21 PM | Comments (0)

August 28, 2007

Too Old For Shooting Roots

We're now squeezing the last drops of summer out of the tube, and have just spent a very long bank holiday weekend in splendid weather at Towersey. An exceptionally long weekend because one of the special secret features of Towersey is that although the official opening isn't until Friday evening, you'd better be there Thursday afternoon if you want to find space for a family tent on the campsite.

The festival was a box of delights all round. Marianne disappeared into Shooting Roots on the first morning and really only came back for money. Jonathan was delighted by a variety of children's entertainers, and learnt rhythm in a series of percussive events, each time returning with a larger percussion instrument made entirely out of junk. All of this meant that we spent much of Monday afternoon in a succession of gala performances by our children. I know, I know, these are precious moments that we won't get back... but wouldn't the French dance workshop have been one of those too?

The highlight of the festival for me was Simon Care's massed English tune sessions. These were slightly more advanced than David Oliver's beginners' sessions last year, but great for improvers. Simon stuck strictly to popular English dance tunes in G and D, played at a steady tempo and repeated 4 or 5 times rather than the more common 3, making it so much easier to pick up tunes. He encouraged everyone to join in, and advised people to play a G or a D if they were feeling lost. The Saturday session felt easier than the Sunday session, with a slightly stronger focus on extremely well-known tunes , and both were attended by well over 100 players, with people playing a huge range of instruments. I didn't spot any bagpipes this time, but there was a woman playing what appeared to be a stick and bucket.

Anyway, I grabbed Simon's setlists at the end of the second session; they're more an aide memoire and aren't complete or in the right order. But if you're looking for a primer in English tunes, this should be a good list to start with. All should be easily available in abc format online (I'd expect the vast majority to be in the Lewes favourites), or readily available in commercial tunebooks. If abc seems a bit hard, then you can see a .pdf version of the dots for 25 of these tunes by clicking first on this link to the Sheffield Ceilidh Society and then on the 'Downloads Selected as PDF Tunebook' link on that page. Though of course the dots are of only limited use without having versions to hear.

Saturday: Oats and Beans and Barley Grow, Hullichan Jig, Winster Gallop/ Rakes of Mallow, Cock of the North, Soldier's Joy, Tip Top Polka, Uncle Bernard's Polka, La Russe, Davy Davy Knick Knack, Galopede, Jimmy Allen, Blaydon Races, The Quaker, 3 Jolly Sheepskins/Speed the Plough, When Daylight Shines, Salmon Tails, Nutting Girl, Jenny Lind, Off to California, Fiery Clockface, Lemmy Brazil's. (Simon also lists two I don't remember: Om si the Gom (Not for Joe) and Shepherd's Hey, and one I don't know and can't identify: John & Pollys)

Sunday: Rogue's March, Off to California, Orange in Bloom, Varsovianna, the Curly Headed Ploughboy, Dark Girl Dressed in Blue (Duchess), Harpers Frolick, Highland Mary (Bampton), Horses Brawl (with the usual bunfight over the B's in the third part), Salmon Tails, Young Collins, Drops of Brandy, 3 Jolly Sheepskins, Buttered Peas, Brighton Camp, Irish Washerwoman, Old Mole/Picking up Sticks, Oyster Girl, Donkey Riding, Sir Roger de Coverley. We also played 'the Dorsetshire version of the Steamboat', which none of us knew -- Simon explained that he suspected Phil Beer of writing 'Dorsetshire versions' of famous tunes, and that this might be one such. (Also on the list, but unticked because we didn't do them, are Davy Davy Knick Knack, Gallopede, Foxhunters, Banks of the Dee, Lads a Bunchum, Napolean, William and Nancy, Over the Hills, Portsmouth, Jockey to the Floor, Getting Upstairs. And I'm pretty sure we did Dingle Regatta on at least one day, but it's not on either list).

'Too Old for Shooting Roots' was Simon's highly appropriate name for the session. We thought that could profitably be expanded into an entire stream at a festival, called, say, 'Gone to Seed', in which adult learners try out all manner of folk arts in a supportive environment with tutors of our own age. A key feature would be the showcase at the end of the weekend, where we would perform and our kids would be forced to come along and watch proudly.

Posted by Alison Scott at 11:18 PM | Comments (0)

July 30, 2007

Alison's Autumn Exercise Programme

You know what you need is healthy aerobic exercise. Ideally you should be looking at three times a week. Swimming? Running? Don't those get boring after a while?

What you need is to listen to music standing up. Dance too. You know it makes sense. It possibly isn't the cheapest form of exercise around, so you may want to mix it up with some other activities.

At any rate, here's my early autumn exercise schedule. Readers in and around London are encouraged to come along; others should seek out suitable locations for healthy exercise near them. Luckily, I have festivals to sustain me until then. Anyway, here's the list:

Do comment if you're coming to one of these, or if I've missed something obvious in the list.

Posted by Alison Scott at 05:57 PM | Comments (1)

June 24, 2007

Trees and Roots

So, it was Filk Massive down at the folk club tonight. The Walthamstow Folk club already has several regular attendees who are closet or not-so-closet filkers, but tonight they booked Playing Rapunzel, who are a definite filk duo; most of their material is actual filk and the rest is the sort of folk songs beloved of filkers. They shared the evening with guitarist and songwriter Simon Stephenson, which made a good contrast. The whole thing was billed as 'Futureproof'; I am not sure that either act would have comfortably carried a full evening at the club, but putting them together worked very well indeed. A very interesting and varied set of floor spots rounded out the evening, which seemed to me to epitomise what we go to folk clubs to do.

There was some sort of auspicious alignment of the heavens tonight; in honour of midsummer, and English filk, and traditional English folk music, I sang Oak, Ash and Thorn and dedicated it to Gytha; nearly everyone present joined in lustily. I think it sounded quite good; if the tape's come out ok I might stick it on MySpace. Woo.

Posted by Alison Scott at 11:22 PM | Comments (0)

June 22, 2007

April, May and June music

I seem to have got behind. Roy Bailey came to our folk club and we were generally delighted with his songs and stories, but particularly impressed with his selection and delivery of children's songs. So we bought Up the Wooden Hill and Why Does it Have to be Me? Roy's well worth seeing live if you get the chance; we'd only previously seen him in his legendary collaboration with Tony Benn.

From eMusic, we got the new June Tabor album, Apples, some more Topic and Fellside back catalogue (Waterson:Carthy, Albions, Steve Tilston, four more chunks of Voice of the People, Witches of Elswick, Nancy Kerr & James Fagan), and a live album by Stan Rogers (coincidentally including 'Barrett's Privateers', which we heard a masterful unaccompanied version of by Swill of The Men They Couldn't Hang at the Big Session last week). I do need to mention specifically Topic's English Country Music. These recordings, of Walter Bulwer on his own and with a band of source musicians brought together for the purpose, are legendary. I'm not sure I'd recommend them to anyone who's not familiar with and playing the music, but if you are they're full of delights.

We went to one of the EuroCeilidhs as Cecil Sharp House, dragging along Anna Feruglio dal Dan, and had a fine old time. Bernard Loffet, the melodeon maker, was the star attraction, supported by the Anglo/French ceilidh band Gig CB! So I now have an album by each of them. Also in the ceilidh line, we've been following the young English ceilidh band the Gloworms for a little while. They've just released an album, Running Joak. I couldn't resist the title, and we also attended, briefly, their launch gig in a freezing tent at the Chippenham Folk Festival. Not quite ceilidh, but sort of related, are the 96 tunes on two CDs by Nick Barber to accompany his English Choice tunebook, which I've been playing out of extensively (I know, I should learn them all by ear. Or by heart. Or both. I'm such a lightweight.)

Back at the folk club, we had a solo set from rising star Jackie Oates, and I bought both her CD and the demo of new trio Wistman's Wood. I missed seeing PJ Wright at the same pub. I'm not exactly sure how, because it was in the diary and I had definitely intended to go. But the next club night I won his album, Hedge of Sound, in the raffle. Fab Canadian band the Paperboys played at (where else) the Borderline, and I picked up loads of stuff by them and solo work by their fiddler, Kendel Carson.

Posted by Alison Scott at 06:12 PM | Comments (0)

April 02, 2007

March Music

Very quickly because I'm running out of time before Easter. I bought Pack of Jokers and Relentless by everybody's favourite ceilidh band Whapweasel. The band is now full of boxes, and I can't wait to see them again this summer. I also bought their songbook, and have had a go at The Final Last Banana at about 20% of its proper speed.

I have the tuition CD for Melodeons and More, mentioned above. I was much sturdier this year in practicing for the workshops I was doing but not listening to the whole CD, so I have some catching up to do. Once again I made it some album art -- this time with a picture of a Serenellini Selli just like mine. There was one other person at MaM with a Selli, though I didn't get a chance to talk to her.

I quickly blogged "Dylan Hears a Who" when it appeared. Unsurprisingly, copyright holders fell on it from a great height. But it is very fine.

More fabulous Topic and Fellside back catalogue from eMusic -- "The Sweet Primroses" by Shirley Collins, "Half a Fruit Pie" by Benji Kirkpatrick, and Voice of the People vol. 3.

Finally, "Hampshire Dance Tunes" from the Pyle family manuscript 1822, recorded by all sorts of people, including Paul Sartin and Saul Rose, who are 2/3 of Faustus who we saw the other day. Just sneaked in there before the end of the month.

Posted by Alison Scott at 11:38 PM | Comments (0)

April 01, 2007

Melodeons and More

I had a fine time at the East Anglian Traditional Music Trust's Melodeons and More day. I attended a workshop on Welsh tunes and a 'nice and easy' session, both run by fellow melnetter Steve Dumpleton, and a song accompaniment workshop run by Ed Rennie. I was very cheered by how I've moved from 'clearly a beginner' to 'in the middle of the pack' in the last twelve months.

At the concert though, my attention was diverted to astonishment at how, even after all these years, I cannot look at Sandra Kerr without thinking of Madeleine the rag doll. I guess Firmin and Postgate managed to catch a lot of Sandra's appearance and mannerisms as well as her voice.

I heard people saying that this year's concert was better because it wasn't so focused on melodeon. I could personally have done without the duet concertina player performing standards with no link to the tradition, in favour of an extra melodeon player. But the other acts were all fine; Katie Howson, the organiser, playing one-row melodeon with her band; Ed Rennie (melodeons and guitar), Sandra Kerr (still a great voice, concertina and autoharp), and the fabulous Emmanuel Pariselle -- tellling astonishingly complex jokes in English, singing and playing melodeon in French (but with explanations sufficient that I could follow most of the plots), and playing the Colin Dipper Franglo concertina that he helped design; it's a 'French Anglo' that has a button layout identical to that of a three-row melodeon. Very cool indeed, and I understand the waiting list for a new Dipper can be a decade or more.

And I asked John Howson if he was considering putting Veteran Records on eMusic. Now that Fellside and Topic are available, Veteran is the 'label I'd most like to see'. He said he was definitely going to move to digital distribution this year, and was planning to use HMV/Virgin - a DRM ridden, Windows-only, iPod-free approach. I tried to explain why that was a poor choice, but he said he'd made up his mind. Shame.

Posted by Alison Scott at 03:13 PM | Comments (1)

March 29, 2007

Catching Up with Daily Blogging

Actually I have no intention of catching up with daily blogging, not ever; assume that if I miss a day I'm just off having a good time.

Last night we popped into The Elk in the Woods in Camden Passage for a quickish meal. On the whole, I prefer my gastropubs a little bit more like pubs and with slightly cheaper gastro, though there are reasonably priced meals here. My venison was really very tasty, and I adored the slightly toasted bread with parmesan oil that we had to start. But, honestly. Gastropubs ought to be required to serve good beer.

As, for that matter, should folk clubs. No real ale at the Magpie's Nest a monthly club in Islington that has been going a year and attracts an astonishing Grim Up North London crowd of slightly grungy 20 and 30 somethings. It's careful to advertise itself as nufolk, though the acts seem pretty consistent with any other club to me. Doors 7:30 with floor spots (being Islington, these are described as an open mic) followed by support and main act. Some seats and some standing, including sitting on the floor at the front for latecomers. The room is a lovely large upstairs pub room with a good sized stage and sofas.

The club is run slightly shambolically by a young folksinger called Sam, who has a fine voice and whose singing is far more trad than he lets on to his trendy crowd. However, his sense of timekeeping is that of someone who doesn't have to get to work on Thursday morning. Result was that by the time the very wonderful Faustus (Paul Sartin, Saul Rose, Benji Kirkpatrick) arrived on stage at 11pm, many people had already left. We very luckily got a lift back to Walthamstow, which probably saved our bacon in terms of this morning.

However, a splendid open mic with a very good mix of musical styles, a band I've wanted to see for ages, and lively support from the Groanbox Boys, all for six quid. Or three quid if you volunteer for a floorspot, for all that Sam couldn't actually fit me in. We'll be back next month. And the Groanbox Boys had a lagerphone! I've never seen one in the flesh before.

Posted by Alison Scott at 09:13 PM | Comments (0)

March 21, 2007

Emily and Hazel Askew

Just time to mention that we saw the Askew Sisters at the folk club on Sunday night. They now have a couple of tracks (online, not for download) on myspace. We had enjoyed seeing them do a short set supporting Rachel Unthank a year or so ago, and bought their EP. They're now working on an album, largely recorded but still apparently titleless, and they were great on Sunday. I particularly like them because Hazel sings over a melodeon; this gives me heart as you can imagine.

Speaking of melodeon, I actually played out on Sunday. There's a little band at the club, consisting of anyone who turns up early, is game, and brings an instrument. I have not previously been game, but people have been very encouraging, and I took my box along this week. Very nicely, they asked me what I could play, and then started out with Winster Gallop and Rakes of Mallow. These are very easy tunes indeed, and, in particular, Winster Gallop is sort of the melodeon equivalent of 'Smoke on the Water'. It all sounds all right on the tape so it can't have been too bad.

And then Hazel Askew finished their set with Winster Gallop. Which was quite funny. Sounds better when she plays it...

Posted by Alison Scott at 12:59 AM | Comments (0)

March 18, 2007

El Túnel de las Delicias

We are being driven mad by this tune, which you can download, after registering, from the Celtas Cortos website, or hear them play on YouTube. They've collaborated with the Oysterband (their collaboration on Granite Years is on YouTube), and they wrote Oyb favourite "20th of April". So. Is it the Oysterband we've heard playing this, many times? Because if so I don't think they've recorded it. Is it Davy Spillane or Afrocelts? Is it a traditional Irish jig that's in O'Neills and was picked up by Horslips or Sharon Shannon? We are both very familiar with it, but drawing a complete blank.

Posted by Alison Scott at 12:25 AM | Comments (1)

March 13, 2007

February Music

I am currently watching two Martian television series -- Veronica Mars and Life on Mars. Both have very poor websites. That, combined with my normal pre-Easter collection of too many commitments and not enough time mean I can't blog very much. So just a quick run through last month's new music.

I saw Jez Lowe at the Plough -- I nearly said 'the folk club' but although the pub was the same the event was different, promoted by the pub not the club. He was triff and I bought three albums -- Bede Weeps, Doolally and Live at the Davy Lamp. I discovered that his song 'Greek Lightning' won a Radio 2 contest for 'saddest folk song' but they decided it was so wrist-slitting that they didn't play it on the radio, making Jez officially 'too sad for Radio 2'. Right. His song 'Dover, Delaware' is covered by the Dukhs on their first album -- the one my daughter loves so well.

I picked up the first two volumes of Topic's splendid collection of authentic British folk recordings, Voice of the People, now available from eMusic. There are 20 CDs, and I intend to get one or two a month from here on in. eMusic has now priced Booster packs past the point where I'm likely to use them unless I can't bear to wait till the end of the month, but the albums I want and don't have are stacking up.

I gave up waiting for Nic Jones' "Game, Set, Match" to turn up on eMusic and bought the CD. It has of course now appeared on eMu for that is the way these things work. Again, this is a collection of live versions, rarities and outtakes from when Nic was active.

Clive James' folk music collaborator Pete Atkin also played at the folk club, and I picked up CDs by Pete and by Pete & Clive; "Live in Australia", "The Lakeside Sessions" and "Winter, Spring". We'd been tipped off by Piers Cawley that Pete was a must see, and so it proved. A really terrific night, enhanced by winning the folk club raffle for the first time ever. (Yes, it's a proper folk club. We sing along with choruses, we have a raffle in the interval, and the pub brings out a nice plate of sandwiches). My prize was 'any CD from this box' and I grabbed John Kirkpatrick & Chris Parkinson's "Sultans of Squeeze", a CD I'd sort of been planning to buy when I got around to it. My kids were particularly amused by the rendition of the Who's 'Squeezebox', a song that it had never previously occurred to me might be about a melodeon.

Rather naughtily, I bought one of 22 copies of the new Oysterband album Meet You There being sold illicitly on eBay by someone who'd got them from the German record company fully two months before release. Somebody mentioned it on the Oysterband list and a day or so later they'd all sold. The band were not particularly pleased but didn't begrudge the list members their early copies! You can buy the album before the formal release from the Oysterband website, too. I'm pretty excited by this album; the songs grow on me with each listen, and those that I've heard live are very much more exciting live than on the album. I guess I'm just hoping to go to the secret launch party and sing along with all the songs.

My father turned up with a CDr of a cassette tape he found of a small string trio I was in when I was about fourteen. We weren't very good but again, this caused much innocent family amusement. As did the copy of "Tijuana Nursery Rhymes" by "The Torero Band" (actually Alan Moorhouse) that I got by the technique of asking nicely over at Vinyl Vulture. This was a favourite album when we were children; for some reason my Dad got rid of it, perhaps by accident. I want to be able play these jazzed-up nursery rhythms on the melodeon, too.

I already had the splendid album by The Devil's Interval, but I did pick up Jim Causley's solo album when the trio came to sing at the folk club. That really was a good night, with them doing most of the songs from the album plus loads of others. They do a workshop at festivals where they get kids to write new verses for "The Two Magicians"; the verses the kids write are so good that they've stopped singing the original ones and just do the new ones. Some of which are inadvertently amusing in ways the kids don't perhaps intend.

Fellside Records (label of my heroes Spiers and Boden) has appeared on eMusic. Obviously I already have all of the S&B, but I did pick up some other delicious bits and pieces; Frankie Armstrong's collection of Child Ballads "Till the Grass O'ergrew the Corn", which features Maddy Prior and John Kirkpatrick, "Strands of Gold" by Nancy Kerr and James Fagan (who are coming to the folk club in a few weeks, and who I saw with Tim van Eyken at the Royal Opera House a couple of months ago) and a selection from the Penguin Book of English Folk Songs. Not the Bert Lloyd one (which I also have), but a newer one featuring amongst others 'John Bowden' -- who I believe is Jon Boden but actually nothing on the web says so and some pages say explicitly not.

Finally, there's "The Bird in the Bush", Topic's collection of 'traditional songs of love and lust'. Originally released as an EP of songs by Bert Lloyd and Anne Briggs, this was later extended to CD length. I do have all the Anne Briggs material on other albums, but there's other interesting stuff here too. Many of these songs are in the identical genre to 'Squeezebox', interestingly; the song that purports to be about some innocent activity but is actually about sex, with a double entendre per line and a couple more in the chorus. The classic version is about an occupation of some kind; weaver, ploughboy, poacher and so on; the bloke is about his business when he runs into a pretty young maid, he offers to demonstrate the tools of his trade to her, and she's generally pretty pleased about the tidy way he makes use of his skills. After hearing a few of these in a row I get a bit tired of them, but it's clearly an authentic folk tradition that continues into modern times. A very good modern example of a song of this kind is "Telephone Man" by Meri Wilson; I'm sure there are others.

Posted by Alison Scott at 11:44 PM | Comments (0)

February 17, 2007

January Music

After eMusic got Topic records the other month, my 'most-wanted' label became Fellside; there are now 34 Fellside albums on there, including Bagpuss, Spiers & Boden, Witches of Elswick, Jez Lowe, Nancy Kerr & James Fagan, Peter Bellamy, Swan Arcade... Great stuff.

Anyway, music for January.

At Christmas my father gave me four CDs which he had recorded from LPs. I don't normally mention non-commercial recordings in these entries, but these albums are long out of print. I'm particularly pleased to have Burl Ives' "Lollipop Tree", a key album of my childhood. The title track will, I think, be the first song I'm prepared to play on the melodeon while singing when actual people can listen. Give me a few months. But another delight was AL Lloyd's "Selections from the Penguin Book of English Folk Songs" -- as far as I know not re-released on CD, and it drove my friends from the kitchen at New Year.

I occasionally pick up The Word magazine, which is sort of a music magazine for the Smash Hits generation; it even has many of the same writers. Obviously we're not quite the same people now. I think of it as a music and books and films and other stuff magazine for people who used to want to know what the lyrics were. It has a smashing cover CD each month; eclectic and interesting and almost worth the cover price just on its own. The stand-out track on Now Hear This 47, the Christmas edition, is "It's a Big Country", a 1981 song by Davitt Sigersen where he sends greetings to all his relatives. Quite one of the best Christmas songs of all time, and I'd never heard it before.

Moving quickly over the accompanying CD for Abracadabra Violin Volume 1, we come to Northern Light, a new old acoustic live album by Oysterband. This is a 'replacement' for the now unobtainable Alive and Acoustic. This is a recording of a different live show. It's probably only really for Oyb completists or anyone who doesn't have AAA, though the track listings aren't the same, and besides, I'm starting to treat folk songs as if they were master fonts; really, I want to own eighteen slightly different versions of the same song so that when I'm on shuffle, there's a deeper sense of variation. This album is available at gigs or mail order only.

I'm still picking up Topic albums on eMusic -- in January I got the last two June Tabor albums on eMu that I hadn't got already, Ashes and Diamonds and Rosa Mundi. I was very familiar with much of this stuff, but it's nice to have the albums. I also picked up three Waterson: Carthy albums; A Dark Light, Common Tongue and Waterson: Carthy. Although I owned most of Eliza Carthy's output before this, I had hardly anything by the older Watersons. I enjoy it well enough, and it's all marvellously well done, but I don't find it as engaging as much folk music. I don't know why.

10,000 Days, by Tool. Bill Burns told me about this album, and I bought it instantly. I find it almost unlistenable. But it won a Grammy, for best packaging, and it was of course the packaging I bought it for. The album cover is a stereoscope, with a dozen or so 3d paintings to view, mostly of the band but also with some psychadelia from 3D artist Ray Zone. It's nice to see a band that considers how CDs can be packaged effectively. Oddly, I've discovered that three of the tracks are designed to be played simultaneously, and they do, surely, sound better that way. But not better enough.

Damien Barber sang at our local folk club the other week, with Mike Wilson, and Steven and I had an animated discussion about whether we already owned The Furrowed Field. I won, we didn't, we now do. Rod Stradling did an animated dissection of this album; his criticism, that Barber's treatments are unduly influenced by modern re-interpreters of original song, is a fair one, and it was very noticable at the folk club. The one track that Stradling singles out because of how different it is from the original is "Down the Moor" -- presumably the sleeve notes don't mention the intermediate influence of Peter Bellamy. It's a minor thing, though; Damien's a great singer, and his band (the Demon Barbers) is even better.

Finally, Melodeon Greats is another of the Topic albums; this time of early recordings of melodeon. You would probably, in truth, have to be interested in melodeons to like this one.

Posted by Alison Scott at 01:47 PM | Comments (0)

January 05, 2007

A Murder Ballad

One of the reasons I think that I like the Steeleye Span 'Official Bootleg' so much is that it includes a live version of "Sir James the Rose"; I have only two other versions of this Child ballad; the studio version of the Steeleye track (on Rocket Cottage), and an unaccompanied field recording from Orkney of the other major thread of the ballad.

The Steeleye version was incredibly influential on my musical tastes. It's possible to listen to 'All Around My Hat' or 'Black Jack Davy' without getting the sense of exactly what sort of song it is that resonates across centuries. But even the densest child cannot fail to notice that the plot of Sir James the Rose is not the sort of thing you tend to hear on the radio. Briefly, if you don't know it, we start in media res. James is on the run because he's killed someone, he asks his lover for help, she hides him out on the moor, the posse following him ask her where he's gone (and torture her in some versions), she tells them but asks them to kill him in his sleep. Instead they wake him up, cut out his heart and give it to her. Steeleye stops there but in most versions she then kills herself and no bloody wonder frankly. I love the wildness and tragedy of the song, and the way it places itself so securely in moorland. It's very well matched too with its lavish rock treatment. And ever since then I've had a particular fondness for love songs that end very, very badly.

Having said that nobody ever plays songs like this on the radio, I did hear snatches of a murder ballad on the radio a couple of months ago; a modern song in which the singer is walking through a park or woodland when he sees a beautiful girl asleep with a hat over her face. It's only when he tries to rouse her that he realises she's dead. I have absolutely no idea what it is; it was very freaky indeed. Any ideas?

Posted by Alison Scott at 01:49 PM | Comments (0)

December Music

"Darling," I said, as we walked down the street, one day in November. "I've just had a very interesting eMail from the Apple Store. Turns out that if you go onto their website and order an 8Gb (Product) RED iPod Nano, it's possible to engrave it free with a message for your loved one!"

That's what subtle hints look like in the Kittywompus household. And it is lovely. Happy as I am to support anti-retroviral treatment and (Product) RED in general, careful readers will know that I would have bought an 8Gb nano months ago if only it had come in any colour other than black. Red is fine, electric blue would have been even better.

As I suggested, this month's eMusic downloads were all Topic.

Tarras: Walking Down Mainstreet I have the other Tarras album, Rising, so I was glad to get this. Ben Murray of Tarras is now working with Rosie Doonan; I am not sure what has happened to the rest of them. A good mix of traditional and contemporary.

Multiple Watersons and Carthies: Bright Shiny Morning, by Norma Waterson, A True Hearted Girl, by Lal and Norma Waterson, and Heat, Light and Sound, by Eliza Carthy. I still have lots to get here; another month. The appearance of the Topic catalogue on eMusic really underlines the breadth and range of output of Britains 'Number One Folk Family'.

Brass Monkey: The Complete Brass Monkey (a CD release of their early material) and Flame of Fire. There's not that much John Kirkpatrick on eMu, but he and Martin Carthy are driving forces behind this early folk/brass fusion. Unsurprisingly, I prefer the box-heavy tracks to the brass-heavy ones, and the whole affair is slightly sedate compared with, say, Bellowhead. Still, well worth having.

June Tabor: A Quiet Eye, Aleyn and A Cut Above. I have always been a fan; I know lots of people who don't like Tabor's delivery (including my Dad) so you might not want to download all dozen albums on eMusic all at once. On the other hand, you might. Anything from the last 15 years or so is a good place to start. A Cut Above is early material, which has more in common with the Silly Sisters than it has with Tabor's mature work. She's at an age now where people are starting to check her delivery for signs that her voice is fading. And no, no it's not. The most recent album is At the Wood's Heart.

John Tams: The Reckoning. This album won 'album of the year' at the Radio 2 folk awards. Tams' work repays more careful attention than I have been able to give it over Christmas, and I'm not properly familiar with it yet. Yet I already know that I'm underwhelmed with the much-vaunted cover of 'Man of Constant Sorrow'. I am sure I would have found it fine had I not first heard of it when it was nominated for best original song. I am a prisoner of raised expectations.

Martyn Joseph, Steve Knightley and Tom Robinson: Faith, Folk and Anarchy. I have had this on an eBay search since the dawn of time. It came up and I bought it, only to discover that you can download the entire album free on the web. Amazing. You can also get a pile of Tom Robinson albums free on his website. Go on, fill yer boots. If I could edit my Potted Music page I would certainly have added both of these to it. Probably time I did a new version of the entire thing.

The Gift of Music: Celtic Airs and Ballads. Another of the Gift of Music CDs that features Spiers & Boden amongst the musicians, and I got it cheap on eBay. I'm not as fond of this as of Sea Shanties; the material is less to my taste and I find the voice of the female singer rather wearing. There are some great individual tracks though.

Bellowhead: E.P.Onymous. I know, I know, I really should have bought this years ago. In my defence, I already had four of the five tracks -- three on fRoots or BBC2 anthologies and one download. The one I was missing was Prickle Eye Bush (I did have a live recording) and eventually I caved; £8 for one track? That's not too much, surely. (When S&B came to Walthamstow, they finished saying "...and this one's a chorus song. The words for the chorus go 'Oh, the prickle eye bush {pause for huge cheer}...' oh, so maybe you know it?")

Steeleye Span: The Official Bootleg. A very strange thing, this: it was free to those who bought a pair of tickets to the Palladium concert on 13 December 2004. We were there (and the tickets were a - for me mindblowing - £28), and we didn't get this CD. I seem to recall some discussion at the time about why we hadn't. At any rate, Reinhard Zierke, who used to maintain the world's best folk website, bought one of my copies of "Sea Shanties" on eBay and then sent me his spare copy of this CD in exchange for some, er, rarities. I've been saying for sometime that Steeleye sound as good live at the moment as they ever have, and this CD provides the appropriate evidence for that claim.

Reinhard also sent me a copy of "Folka" by Swedish band Kalabra; another album that I don't really have the measure of yet.

I acquired some more music at Christmas, but I think that needs to wait for January downloads.

Posted by Alison Scott at 11:17 AM | Comments (0)

December 02, 2006

Bands I've seen Live

Weeks ago, someone commented that it would be 'hard' for me to compile a list of bands I've seen live. True.
But I am making some progress. Over at eMusic, I have a list of bands I've seen live whose music is available on eMusic.

I also have a partial list of (important or major) bands who I've seen live but who aren't on eMu; substantially reduced since Topic turned up this morning, which is what made me think about it.

10cc, Afro Celt Sound System, Albion Band, Eric Bogle, Berroguetto, Blue Horses, The Chieftains, Eric Clapton, Croft No. Five, The Demon Barbers, Donovan, Dougie MacLean, The Dubliners, Dr Faustus, Bob Dylan, Eddi Reader, Elephant Talk, English Acoustic Collective, The Family Malone, Huw and Tony Williams, Idlewild, Jabadaw, Hilary James and Simon Mayor, Kansas, Kepa Junkera, Sandra Kerr & James Fagan playing the Music of Bagpuss, King Crimson, John Kirkpatrick, Last Night's Fun, Les Barker, Linda Thompson, Little Johnny England, Jez Lowe, Manfred Mann, Mark Knopfler, Mawkin, The Men They Couldn't Hang, Ralph McTell, Natalie Merchant, Jim Moray, Alanis Morisette, Mundy Turner, Nickel Creek, Nizlopi, Notting Hillbillies, James Raynard, Runrig, Rachel Unthank and the Winterset, Santana, The Saw Doctors, Spiers & Boden, Al Stewart, The Strawbs, Supertramp, Uiscedwr, Whapweasel, The Who, Xose Manuel Budino.

Posted by Alison Scott at 12:47 PM | Comments (0)

November 28, 2006

November Music

I stupidly lost eMusic downloads in November; I checked today and it's reset. But not before I downloaded the three disc Tom Waits set, Orphans: Brawlers, Bawlers and Bastards. Surely this alone should be enough to convince almost anyone that eMu is essential? While we're on the subject of Tom Waits, if you are a singer-songwriter who can't sing, please don't compare yourself to Tom Waits on your flyers. We all know is code for "I can't sing, and I'm really pretentious about my songwriting". I'd recommend not using quotes from reviewers who compared you to Tom Waits either. What they meant was "he really can't sing, but this is a freesheet/student newspaper/club magazine and I'm being polite".

One of the reasons I didn't grab all my eMusic downloads was that I was listening to the Tom Waits. But I also grabbed a pile of other, non-eMu stuff. Al Stewart's A Beach Full of Shells, which is EMI and which I'd previously avoided in a sulk because it has DRM. But iTunes just sees the music, ignores the DRM, and rips it properly. I also picked up (this was at the Al Stewart concert at Warwick University) an unreleased studio album called Dark Side. Two albums picked up to fill in collection gaps (I'm trying to do a bit of this each month) -- A Twinkle in Your Eyeby Burl Ives, bought so that I have a proper, legal copy of Lollipop Tree, and Seventeen Seconds: Remastered by the Cure. I also bought the amazing Mothballs Plus by Tiger Moth. Tiger Moth's MySpace page says they sound like 'lots of bands who heard our 80s albums'. Dead right, and this is a fabulous compilation. I realised the art looks familiar too; I was a great Rodney Matthews fan as a student and the particular cover of the first Tiger Moth album is famous, much more famous than the band.

You should now be able to see what I'm listening too by observing the last.fm picture in my sidebar. What they don't seem to do, and what I want, is something like the del.icio.us linkroll -- a bit of javascript that just fetches the text directly and which I can style to exactly match the blog. Something that linked through to the band's pages on last.fm would be even better.

Posted by Alison Scott at 11:01 PM | Comments (0)

October 14, 2006

October's eMusic Downloads

I got this idea from Ortho_Bob. But my selections are less weird than his. Perhaps.

Show of Hands: Backlog 1987-1991, Covers, The Path and Lie of the Land. A ton of Show of Hands turned up and I took the opportunity to pick up all the stuff I didn't already have. Show of Hands are Phil Beer and Steve Knightley. Knightley writes songs and sings and plays several instruments very well, and Phil Beer sings and plays loads of instruments very well indeed. They regularly win awards for 'Best Duo' (although there are often three of them these days) or 'Best Live Band', and they're massive festival favourites. The core of their music is songs by Steve Knightley, telling tales of the West Country, often political. But they're quite careful about this; they're never so determined about their rural England politics that it might turn off their large town audiences. Nevertheless, they're one of several bands that are wildly popular with festival crowds but get zero radio play, and we assume that's because they're too political for the BBC to have any truck with them. They normally sprinkle in some more historical songs, the odd traditional song, a cover or two and some instrumentals.

Lie of the Land is the odd one out here; it's a perfectly ordinary studio album that I just happened to miss in my long habit of buying Show of Hands. The Path is an instrumental concept album; the sights of the South West Coast Path depicted in music. Backlog 1987-1991 consists of the best tracks culled from their early cassettes. I'm a bit grumpy about this sort of thing. As with the Oysterband's Before the Flood, I'd be much happier if they released this material complete. But I understand that these 'best of our juvenilia' compilations are much more likely to work commercially. Finally, Covers is just what you expect. Some of these songs, like Tom Robinson's "Rigging it Up, Duncannon" or Billy Joel's "Downeaster Alexa", feel very like Knightley's songwriting; contemporary tales of men at work.

Värttinä are not a heavy metal band, despite the ümlauts. They're a Finnish folk band who have broken away a little from the tradition of women singing unaccompanied. They came to my attention because they played with Eliza Carthy at Wychwood last summer. I didn't see them there, but friends did. Iki is a fairly recent studio album, and I found it on eMu by seeing what else had been issued by Westpark, Bellowhead's record label. Reviews of this album say 'they've shed their frantic edge', so I suspect I may have to go and find some earlier stuff; I do like frantic edges.

The Handsome Family, of course, played with the Big Session at the Bush Hall recordings. The Oysterband fans find them weird, but I quite liked them; modern songwriting and reinterpretations of the American versions of the murder ballads. But not quite enough to buy full price, and there was only a live set on eMusic (which I have). But eMusic UK is not the same as the original eMusic, and the Handsome Family is one of the acquisitions. Unusual this; the girl writes the songs and the boy sings. Last Days of Wonder is their new studio album. Over at their website (which they do themselves), the 'news' page gives you helpful Halloween advice on the discovery and capture of witches.

We saw Jo Mango supporting Alasdair Roberts at the Luminaire a year or so ago; she had only an EP then but I marked her as one to watch. This is her first album, Paperclips and Sand: sweet, fragile music.

Another band we've seen live is Old Crow Medicine Show; at the Cambridge Folk Festival, and they didn't really make much of an impression. Big Iron World is their new album, and I've downloaded it to give them another chance. I think they play lively, bluesy bluegrass, but, as I said, they didn't make much of an impression. Lots of people I respect rate them though.

Finally, two songs each from This is the Kit, who we saw supporting Jim Moray, Kris Drever of Lau, and free downloads from Tom Waits, in advance of his new album.

Posted by Alison Scott at 08:17 PM | Comments (0)

October 07, 2006

Squeezy Marmite

The tube is covered with ads for Squeezy Marmite. You either love it or hate it, with artwork of things we love or hate, mostly hate.

A typical ad:

I fell to thinking. Squeezy is the nickname of famed melodeon player John Spiers. And melodeons are the sort of thing you either love or hate, right? And it was ages since I'd given my Intuos a proper workout.

Result:

One slightly altered Squeezy Marmite ad.

Spiers is of course the melodeon player in Bellowhead, and the much anticipated album launch at Bush Hall last night was Just Fab. Victorian costumes in profusion and great music.

Posted by Alison Scott at 05:46 PM | Comments (0) | TrackBack

September 27, 2006

Bellowhead's new album is on eMusic

Without question the most eagerly awaited UK folk album of the year has been Bellowhead's Burlesque. And I duly pre-ordered it and got it from the band on CD together with beautiful packaging. But you, lovely people, can nip over to eMusic and get it for nothing as part of your free trial, or for not-a-lot if you're a subscriber. In divine DRM-free variable rate MP3, like nature intended. Off you go now.

Posted by Alison Scott at 08:04 PM | Comments (0)

March 04, 2006

Hail Music

I've updated the Potted Music page, mostly because I discovered a link on TradTunes to a free sampler album from HAIL Music. They're a collective of Highlands and Islands labels, and the sampler includes Blazing Fiddles, Karine Polwart and Julie Fowlis, amongst others. You will have to register with Trad Tunes to see the tracklisting, but still. Great stuff.

In one of those weird coincidences, The Wailin Jennys came to London just after Erik Olson recommended them to us, so we saw them at the Borderline. We were surprised to realise that the lineup has changed from the one on the album 40 Days, with Annabel Chotsvek replacing Cara Luft. This is a slight problem for me, because the Cara Luft songs were amongst my favourites on the album, and I'm definitely going to check out her solo work. Which I can, because there are mp3s on her site. Try No Friend of Mine. But the Jennys are still worth seeing; great harmonies, clever instrumentation including good use of small drums, and consistently strong material becuase they benefit from all writing songs.

The Wailin Jennys were part of an Americana season at the Borderline where in this case 'Americana' seems to mean 'all bands from North America with any traditional overtones at all'. In a couple of weeks that will include Enter the Haggis, a celtic rock band that people regularly recommend to me. They have downloads on their site: try December Ends.

If that wasn't enough of sweet female harmonies we also saw Rachel Unthank & the Winterset at Bush Hall. The Unthanks are sturdy Northern lasses with lovely voices. And a little bit of clog-dancing, which looked a bit trepidatious on the Bush Hall stage.

Rachel Unthank was supported by Helen Roche, an Irish traditional singer with a couple of mp3s on her website (try Willie O), and by Emily & Hazel Askew, who play fiddle and melodeon.

In other news, we have a new car! New as in so shiny new that I couldn't work out what the "17M" on the dashboard meant (yes, it was the odometer). It has all sorts of superfluous technology, including a hands free remote, so that the car automatically (and silently) unlocks when you approach. Which is absolutely like living in the future.

Posted by Alison at 11:20 AM | Comments (0)

January 21, 2006

Musical Bits and Pieces

Return of the Dancehall Sweethearts, the Horslips DVD, is great. You can get it from Irish Music International for £19.99 postpaid worldwide. The Maurice Linnane rockumentary sets the Horslips in the wider context of Ireland in the 70s. It intersperses musical clips with interviews with the band and many other Irish music professionals. But as well as the rockumentary, you get a second full DVD, with 19 tracks from live performances as TV appearances. Delight at the music. Marvel at the clothes. Listen to famous people explaining that the first n gigs they ever saw were all the Horslips. Marvel at the clothes some more. It's brilliant.

Meanwhile, Coth Records seems to be to be an exemplar for a website for a small record label. Pages for each band make it clear what sort of music they play, make it straightforward to buy CDs, and include sample mp3s. There's a newsletter and a gig list. There's very little flash, no irritating music players, and only a few of the samples are short. I was after the 'noisy band', Graft, who describe themselves as 'either heavy folk, or English traditional rock'. You might try Polly (Put the Kettle On).

Posted by Alison at 04:31 PM | Comments (0)

January 15, 2006

Alison's Potted Music

This is a special blog entry with its own right hand side link, and which will be updated over time. Updated 31 July 2007, fixing or removing broken links, and adding Faustus, Jez Lowe, Mawkin and Tiger Moth. It lists mp3s that bands I like, or their agents, managers, or publishers, have put on the web as samples of their work.

These are links to mp3s on other people's sites. If you're one of the people who has made this material available, and you don't want me to link to it, please let me know. Alternatively, if you're a band and you'd like me to link, let me know where your mp3s are. It has to be music I like, in complete tracks (I hate 30 second samples), and it has to be downloadable mp3s or, at a pinch, videos. No streams. Readers should send recommendations, tell me about broken links, and buy music by bands that you like, go to see them live, and buy their merchandise.

My manifesto: it is a good thing for bands, particularly those who are not well-known, to put mp3s of their songs on the web. Not short or low quality samples (though low quality is much better than short). I tell if I like bands by sticking music on my iPod and seeing if it registers. I can't do that with half a track, or a stream. Don't put up every track on the album; that would be daft. One or two songs from each of your albums, up to a maximum of five songs in total should be plenty. The effect you want is to let your potential fans to work out whether or not they like your music, but not give them so much that they don't feel the need to buy more.

Since I first wrote this page, Myspace has become universal. Again, I'd suggest that if you have a Myspace page, you offer at least one track for actual download, for the reasons mentioned above. Plus, if your Myspace page actually causes my eyes to bleed, I am unlikely to link to it. Or my ears; an astonishing number of Myspace pages launch more than one audio stream simultaneously when you launch them. Myspace downloads can be linked to directly, and I do so below in some cases, but they break even more than average for mp3s.

Bellowhead
Bellowhead is an astonishing 10/11 piece folk big band, fronted by Spiers & Boden. Only an EP so far but an album promised for 2006. Travel to see them live.
Rochdale Coconut Dance
Fire Marengo (live)

The Blue Horses
They describe themselves as 'fiddle-driven Celtic rock dudes'. They have two more full tracks in Ogg, and a promise of more downloads if you register on the forums, which I don't seem to be able to do.
Billy Boy

Billy Bragg
There are three free downloads on his website but you have to checkout through his online store (without using a credit card) to get them.

Laura Cantrell
Delicious alt.country, and she has 19 mp3s for download on her site. Here are some of my favourites.
Bees
Churches Off the Interstate
I Lost You (But I Found Country Music)
When the Roses Bloom again

Carbon Leaf
Carbon Leaf has 41 mp3s online. I discovered this US folk-rock band on hearing the recommendation "If you like Carbon Leaf, you ought to check out the Oysterband".
The Boxer
Desperation Song
A Life Less Ordinary (live)
Seven Brides for Seven Sinners (live)

Chumbawamba
Lots of legal and illegal downloads on their site. Chumbawamba are signed to a copy-control-only-label, but insisted that their new album was released without copy control. Good for them.
Bella Ciao
Buy Nothing Day
Fade Away
Pass It Along (MP3 mix)
Song on the Times

The Demon Barbers
The other band you should definitely travel to see live. There are lots of videos on their website, plus if you register on the website you can download their entire first album for nothing. Go for it.
The Black Swan Rapper Firedance Video (video)
Katy Cruel

The Devil's Interval
New band singing unaccompanied harmonies of traditional songs. This is yet another band that's a product of the Traditional Music course at Newcastle University, and I learn from fRoots that they hate being described as 'products' of the course. Oh well.
Silver Dagger

Faustus
Utterly triff trio of Benji Kirkpatrick, Saul Rose and Paul Sartin, playing English songs and dance music. No album yet so we'll have to make do with samples.
Acre of Land
Betrayed Maiden
Brisk Lad

David Ferrard
Mid-Atlantic singer-songwriter. You get a bit fed up of singer-songwriters at folk festivals, because of the number who can't sing, can't play, and have nothing to say. David Ferrard has a nice voice, catchy, interesting songs, and a political heart. Highly recommended.
Without A Daddy
One Hell of a Ride
Hills of Virginia

Julie Fowlis
Winner of this year's Horizon Award at the Radio 2 Folk Awards. Delightful young Gaelic singer who also works with Dòchas.
Òganich Uir a Rinn M'Fhágail
Puirt

Great Lake Swimmers
Moody band whose first album was recorded in a grain silo. Singer thinks he's early Neil Young.
Moving Pictures, Silent Films

MJ Hibbett and the Validators
This band had a massive Internet Meme when their song Hey Hey 16K was given a great flash video. Hibbett is a poet. And, clearly, a programmer. They've got a new single out, Better Things To Do, which you can download from MySpace.
The Symbol of our Nation
Programming is a Poetry for our Time

Horslips
The band I most regret never seeing live. Five live tracks on their website, from The Belfast Gigs.
Blindman
Dearg Doom (but this version doesn't really do their signature tune justice)
King of the Fairies
The Man Who Built America
Trouble (with a capital T)
To get a sense of what the band looked like (quote: "we were The Darkness"), you can download a video clip from The Old Grey Whistle Test of the first minute of Dearg Doom and I can honestly say I have never seen its like.

Jabadaw
Great French-style dance band that have sadly decided to split now.
Fill the Tankard/ Xiga de Mudreiros
Muineria de Froxan/ A Camposa

Si Kahn
American singer-songwriter and grassroots activist, who I'm familiar with because he wrote the song "Mississippi Summer", covered by the Oysterband with June Tabor. He has a dozen anti-war songs to download on his website.
Children of Poland
Send Me Back to Georgia

Benji Kirkpatrick
This is solo; he also plays with (ex)Dr Faustus, Bellowhead and Oysterband Big Session, and with his dad.
The Gypsy Laddie

Seth Lakeman
2005 Mercury Award nominee in the token folkie slot. Urgent and determined new and old folksongs and fiddle, backed by an enthusiastic band mostly comprising his brothers. Previously of Equation; these boys have been around awhile. One track available in return for registering; a Polly Vaughan.
Setting of the Sun

Jez Lowe and the Bad Pennies
Real favourites of mine since we saw them at Cropredy a few years ago. There's a download from Jez's new solo album on Myspace, but I couldn't find a Bad Pennies track.
Black Trade (direct download)

Mawkin
Essex instrumental four piece who are practically a Walthamstow local band; eg playing annually at the pub nearest our house. Notably scruffy.
La Mas Noyers Woods' (direct download)
Schottish Vermoux (direct download)

Ben Murray and Rosie Doonan
Nominees for the Horizon Award 2006; Ben Murray was previously in the very wonderful Tarras.
The Lusty Smith

Mundy-Turner
Anglo-Aussie collaboration, beloved Cropredy regulars
Refugee (Have Mercy)
Naked
Get There From Here
Somethin's Cookin'

Karine Polwart
Fine Scots singer-songwriter. Won everything at last year's Folk Awards.
Follow the Heron

Alasdair Roberts
Scottish singer-songwriter who sings traditional stuff and excels with original material with unsettling folk-like themes
Carousing (live session)
Farewell Sorrow (live session)
I Went Hunting (live session)
Lord Gregory (live session)
What Put the Blood on Your Right Shoulder, Son? (live session)
When a Man's in Love he Feels No Cold (live session)

Michelle Shocked
Glorious East Texan singer/songwriter. Her website has one, non-representative sample mp3.
Carrickfergus/The Water is Wide

Show of Hands
All oddities and outtakes, but they also have a donationware download of Crooked Man on the site.
Armadas (Pt. Isaac)
Blackwaterside (India)
The Blue Cockade (Sidmouth)
My Death (Gosport)
Seven Yellow Gypsies
Tall Ships (Pt. Isaac)

Silverwheel
Another band too new to have produced an album. Which is sort of a shame, because after hearing these tracks I was leaping for the 'buy now' button. Prog folk, and the lead singer thinks she's Maddy Prior.
Black is the Colour
Cold Haily Windy Night
Copshawholme Fair
Ye Jacobites

Spiers and Boden
John Spiers is quite the most exciting melodeon player at the moment, and Jon Boden is quite the most exciting intense broody singer.
Bold Sir Rylas
Blow the Winds
Sportsman's Hornpipe

Richard Thompson
A dozen mp3s and many streams available on his website
She Said it Was Destiny
Sights and Sounds of London Town
Vincent Black Lightning 1952 (live)

Tiger Moth
Fabulous, legendary ceilidh band, with great taste in album cover artists. One track on Myspace to download, not entirely representative.
New Pony (direct download)

Vienna Teng
US singer/songwriter/pianist.
Harbor
Homecoming
The Tower
Gravity

Twm Twp
Welsh/Breton ceilidh band with folk melody instruments and brass. They ran the fabulous Welsh music and dance workshop at Towersey 2006, where I played melodeon for dancers for the first time.
Priodas, a set of hornpipes.
Bore Da, a set of jigs.
Mympwy Llwyd, a set of hornpipes.

Rachel Unthank & the Winterset
Their album was Mojo's Folk Album of 2005
Tar Barrell in Dale

The Wailin' Jennys
A recommendation from Erik Olson, this.
Beautiful Dawn
Come All You Sailors
Beautiful Dawn (movie)

Whisperado
Lively Americana; feels very unlike most newish bands I'm hearing here. This is Patrick Nielsen Hayden's band.
Black and Blue
Nashville


Roger Wilson
Recommended by Piers Cawley
Delia

And some relevant links
eMusic I mention eMusic all the time, but it is by far the best way to buy this sort of music online. Tracks in bulk cost about 12p each, minimum length of membership is 1 month (40 tracks) but with your first 50 free, and it includes music by Fairport Convention, Steeleye Span, Oysterband, Show of Hands, Kate Rusby, Alasdair Roberts, Bert Jansch, Ewan MacColl, Joe Strummer, June Tabor, Martyn Bennett, Nic Jones, Richard Thompson, Steve Earle, the Watersons, the Poozies, Thea Gilmore, They Might be Giants, and many, many, many more. Not sure how to use your 50 introductory tracks? I've made a suggestion.

Trad Tunes and Woven Wheat Whispers are legal download services that offer mp3 downloads and are focused on traditional music. Trad Tunes in particular has some interesting material that's not on eMusic, including albums from Fellside. If you register on Trad Tunes there's a rather fabulous free album of music from the Scottish highlands & islands. Woven Wheat Whispers has three free compilations of available music, together with an entire page of sampler EPs.

Radio Britfolk is a subscription based radio station, with both a rather good rotating payola playlist, and several new themed shows a week. Subscribers get access to the archives, including tutorials on many of the commoner folk instruments; I found the beginners' melodeon tutorial very helpful.

SXSW, which not only has a ton of cool bands playing at its festival, but also manages to solicit an mp3 from most of them. I mean, who'd have thought there'd be a complete mp3 of the Kaiser Chiefs' I Predict a Riot or Bloc Party's Banquet online for free download?

MySpace, as well as being a social networking site for teenagers, has a page for nearly every indie band in the world. Nearly all have streaming tracks and many have downloads. Following links in MySpace is a very good way to find bands you like; and to start you off, here are my friends.

PlayTagger, which is the javascript that is producing all those cute little play links in this post and other posts of mine with music linked from them. Possibly the single best thing on the entire web ever, and I learnt about it from Kevin Lim.

Posted by Alison at 09:33 PM | Comments (8)

Just Venting Briefly

One of the things I did in pursuit of the entry I haven't posted yet on places you can find mp3s of bands I like, was visit Amazon.com's free downloads. Where I discovered that the most frequently downloaded song in the "Traditional British & Celtic Folk" section is a tooth-puckering version of "In the Bleak Midwinter". Here's my review:



OK, this might not actually technically be bad. I mean, it's an out-of-tune and overwrought version of the beautiful carol, but some people like that sort of thing (cf Eva Cassidy). What it isn't, not even a little bit, is "Traditional British or Celtic Folk", which is the category it's been put in, and is the highest rated song in. She's not a British singer, she's not singing in a British style, it's not a traditional tune (it's Holst), they're not traditional words (they're by Christina Rossetti) and frankly, you might as well file Green Day under Gregorian Chant.

Posted by Alison at 04:37 PM | Comments (0)

November 18, 2005

Do Not Buy Defective CDs

A few months ago I bought some Kate Bush albums, very very cheap. And I got them home, and discovered they had "copy control" on them. So I decided to take them back, but thought I'd just check, first, to see if they ripped on the Mac. And of course, they did, no problem, so that was that.

Today, I bought the Idlewild CD, Warnings and Promises, that I've been wanting ever since we saw them at the Cambridge Folk Festival last summer. And once again, I failed to spot that it was copy controlled. And once again, it ripped without difficulty, so I was mollified.

But. Don't do it. Do not try to sell me defective CDs. I'm buying an album a week, more or less, and perhaps 30 tracks a week online. And I don't buy any online tracks with DRM, and I only ever buy CDs that try to have DRM by accident. If you do this, I will live without owning your music. And from now on, I'll be taking a lot more care to check in record stores.

Update 15 January 2006: If you agree with me, there's a petition you can sign.

Posted by Alison at 07:15 PM | Comments (0)

October 24, 2005

Alasdair Roberts at the Luminere

Nineweaving has been collecting versions of Child Ballads and putting them on her iPod. I have many, where many is more than 100 and fewer than Nineweaving. And as ever, we've been going to see live music, and, now that Nineweaving has mentioned it, we find that the people we're hearing also have a few. A good place to start is The Child Ballads Project, who list a great many recorded versions. Though not, as will become clear, all of them. I'll have to break this into parts, as I've been living instead of blogging recently.

So, what music have we heard? Last night we went to a venue new to us, The Luminaire in Kilburn High Road. They have a web page saying "Let's get the preconceptions out of the way. Kilburn's miles away, isn't it? [Sigh] No."

Kilburn is, absolutely, miles away. Getting there was easy; getting home was impossible, stuck as we were in a weird Walthamstovian Sunday night transport gap, between 11:30 when the tube stops, and 1am, when the fast, regular, London-spanning night buses start. We took a variety of buses small distances until finally, at Angel, sense prevailed and we grabbed a cab. Which we should have done in the first place.

The Luminaire is one of these yummy clubs that, as far as we can tell, simply didn't exist when we were of an ordinary clubbing age. Young professional people sit around and chat and drink beer and listen to pleasant live music. Including, in this case, Alasdair Roberts, who I've mentioned before. His previous album was all his own songs but with a folk sensibility. He creates songs by pulling odd phrases and themes from traditional song, and mixing them with modern plots and icons. The overall effect is weird but compelling.

His latest album is different. No Earthly Man, is a collection of death ballads. They're not all in Child's collection, but they're all venerable, and I have multiple versions of most of these songs. Some of the album versions are complex, but this 'mini-tour' (now finished) is just Roberts and his guitar. I'd only seen him once before, supporting Billy Bragg; that time he was in a huge theatre and was one of those delightful surprises that support acts all-too-rarely are. To get a sense of what Roberts sounds like, I recommend his session on Planet Claire, with six full-length MP3s to download; a mix of new songs and traditional.

Few of the people in Luminere yesterday were there specifically to see Roberts, but they were attentive enough. It's a standing venue, with room for a hundred or so to stand and watch, with seats a little further away from the band. But the practice seems to be to sit on the floor a few feet in front of the stage, and that suited last night's music well. Roberts played a few songs from No Earthly Man, together with ones from other albums, a couple of new songs, and a couple of guitar pieces. His playing is accomplished and, as you'd expect from such a sparse singer, not at all showy. The whole thing was enthralling and passed by too quickly.

A solid Child Count here: Sweet William's Ghost, Lord Ronald and The Grey Silkie of Sule Skerry. That last is on a 'tour only' EP -- apparently given away at the concert I missed at Cecil Sharp House -- and also contains Andrew Bataan and Sheath and Knife.

[Digression: Lord Ronald (or Randal or Rendal) is interesting; relatively few Child Ballads have humorous versions (I'm starting to collect them, so do send me examples, and I don't need any more variants of the raggle taggle gypsies), but the humorous version of this song, "Green and Yellow", is far better known than any of the many versions of the original ballad. Its origins appear to be music hall, as you might expect, but considering how recent it must be, it's not well nailed down.]

Support came from Jo Mango, who was a pretty promising young Scottish singer-songwriter with a full voice and interesting songs. I didn't buy her CD on the grounds she'd probably have MP3s online, and I am of course disappointed now. Plus she writes songs about her teddybear; what's not to like? Also Woodbine, who were more than the three-piece described on the web and seemed cramped and uncomfortable on the Luminere's tiny stage. They have the sort of singer often described as ethereal; but last night she was quiet, breathy, and either deliberately or desperately out of tune, and the rest of the band would have been better off without her. Their sound may currently be transitional; the web offers a rather Portisheadesque MP3 from Salon, Outer Circle, but what we heard last night had a much rockier sensibility, and was at its best when they gave free rein to that.

Childerbeast count is, incidentally, nil at present: they're at their grandparents'. Which is a good thing given that we got home at umpty-um in the morning.

Posted by Alison at 10:44 PM | Comments (1)

September 14, 2005

Searching Lyrics

The discussion over at Making Light about Dives and Lazurus caused me to notice two things.

First, iTunes now has a 'lyrics' tab on the song info. About time too. And apparently the iPod nano supports this; you can look at the lyrics while listening to the song. I've pretty much finished grabbing album art now -- I'm at the stage of making my own 'iTunes artwork' for live sets and other things with no associated music. So a nudge towards finding 15k sets of lyrics is very timely. I must get started. Automatic lyrics searching tools appear to be able to find the lyrics for about 20% of my collection. Which is a bit depressing. (Also, I really need one that I can leave overnight searching for the entire collection, rather than a song by song one).

Second, the iTunes lyrics data isn't searchable in iTunes. And the lyrics metadata isn't indexed in Spotlight. I am boggled. Why do it without search?

Posted by Alison at 10:23 AM | Comments (0)

July 24, 2005

Two Models for the Future of Radio

Radio day today. Why listen to radio when you already own more than 10,000 tracks? To discover new music, of course.

Radio Britfolk is a (currently) web-only attempt to deliver a specialist station for the folk music of these islands. Of course, if the BBC took this stuff seriously there'd be no need to. The money-making method is subscription, which seems a bit unimaginative. Nevertheless, they need your money -- so why not subscribe? There's a three month trial that might become permanent, and you can pay by Paypal.

Content is a series of stay-up-for-a-week programmes on different themes; regular music programmes such as you might here on other radio stations (if they existed), programmes on a very specific theme with more obscure music, and instrument workshops. There's also the 'billboard' -- a show where people specifically pay to have their music included. Anyone can make a programme by submitting a proposal, though it's not clear what you'd gain from it apart from the chance to grandstand on the internet.

I experimentally listened to "Festival Special Cropredy 05 Part 1"; one of their styles of show is a preview show for festivals, with a track each from some of the bands that will be playing. The show was rather reminiscent of Radio 1 'content' shows from the 70s, with Tom Bliss interviewing Dave Pegg in a rather lowkey way.

The site looks rather home-cooked, and shows streamed as mp3 can't be paused, rewound or cued; a bit irritating if you're listening while doing other things. No podcasts yet either, though podcasts would clearly suit the style. But the music is great, the themed shows are interesting, and I can only wish them well.

The other model I've been exploring is Last.FM, which links to Audioscrobbler to build up a picture of your musical tastes. You can then add music to your personal profile until it's ready to play you either your own personalised radio station (for which you have had to have added 300 tracks so that it can do that random radio thing without fear that you'll use this as a method of acquiring music), or the radio stations of people with musical tastes most similar to yours. I quickly found a couple of other users with very similar tastes to my own, and last.fm plays me lots of stuff I quite like.

Last.FM is very ambitious, and currently (it's in beta) full of bugs, particularly on Macs and particularly in Safari. It's also slow to use in some ways, though it does at least have links from the music you're currently listening to through to ways of spending money (though only by buying CDs, though ). There are lots of bands/labels using it, and, like Radio Britfolk, the radio streams are fully licensed. In a little while you'll be able to listen to my personal last.fm radio station (there's a queue to set these up), with a link from the right hand column in the blog. It's being run by a bunch of lads out of a London back bedroom. 'Penniless' they say, and I can believe it.

And the music? Well, in time I think its learning features will work well, although much of the music I really like is not yet included. They do use your entire music listening (using AudioScrobbler) to pick up your tastes; if they also skew recommendations to the 'less common' this should work really well. (Recommendation software works better if it gives a greater weighting to your interest in Anne Briggs or Blue Horses than your interest in U2). It's already found me splendid tracks by Cinerama and Radiohead, for example.

More personalised radio is a key business for the internet, with three main approaches: the completely individualised music stream typified by last.fm, the highly-specialised station such as radio britfolk, and regular stations broadcasting to people outside of their traditional area. I do wonder whether the first two can be combined; with a personalised system like last.fm picking up likely podcasts through a recommendation net.

Posted by Alison at 12:48 PM | Comments (0)

June 27, 2005

One in a Million

One of the people we were keen to see at the Crawley Folk Festival was Chris Wood, whose new album The Lark Descending has been getting good press. He was playing with his small, serious band, the English Acoustic Collective. I'd heard a couple of tracks off the album, but was still slightly ambivalent.

In their main set The English Acoustic Collective were playing some of Wood's solo material and some traditional tunes, arranged for two fiddles and a concertina and with some improvisation. About two thirds of the way through the set, someone called out "One in a Million". Wood looked thoughtful. "I was thinking of playing that... but it's a bit long". "It's what I'm here for!" said the heckler. So the set got totally derailed at that point as Wood set about playing a ten minute solo, preceded by a short explanation.

It's a love song, set in a chip shop; the story takes place against a backdrop of wet fish on the slab, fish sizzling in the batter. Wood got the words from storyteller Hugh Lupton, and added a tune; he described Lupton as a "consummate storyteller", which I think may be understating his own contribution. The story it tells isn't quite new; it picks up elements from other songs and from myths; the setting is deliberately and fiercely contemporary, but the tradition runs through it. And it makes you laugh and cry in turns.

Back at Crawley, you could have heard a pin drop. The crowd, previously polite and warmly enthusiastic, burst into rapturous applause at the end of the song, whooping and cheering and astonished by what they'd just heard. When the tumult died down, the original heckler called out "works for me". This is going to be a signature song for Wood, something that he's asked for everywhere he goes, something that becomes a classic of the genre.

No, it's not online. You could watch out for it on Late Junction, where Wood played it online in a session on 27 April -- many BBC sessions are available in RealPlayer, but not for some reason the Late Junction ones. Otherwise, I don't know what to suggest; most radio stations are a bit hard on ten-minute ballads. Alternatively, you could just buy the CD.

Posted by Alison at 08:00 AM | Comments (3)

June 16, 2005

Stealing Music

I shortchanged the blog again yesterday, starting an article that grew and then pulling it out for Plokta. I passed it round to my co-editors today; one liked it, the other said, roughly, oh, it's music again, why do you want to write about music? I will think about that, but meanwhile I will write about music until the urge wears off.

glenn macdonald writes about stealing music. I rarely think 'I wish I'd written that' about the things I read, but I wish I'd written this. glenn iterates a dozen or so reasons why he's downloaded particular albums illicitly rather than paying for them, and I recognised all of them. Meanwhile, the 463 new tracks in the last three months have increased to 630, mostly due to eMusic overflowing with fabulous new things, including lots of albums I'd been meaning to buy for a while.

In many cases, the reason I'd been meaning to buy the album is that someone gave me a copy of a CD, or tracks off their iPod, and the stuff I didn't own got Shuffled up with the stuff I did own till the only way I could spot whether I owned it or not was by the lack of album art. And sometimes a vague feeling of guilt. And after a little while I think about it, and decide either that I like and should buy it, or that I don't like and should delete it, or that I'm not sure and should hang onto it for a while and decide again a little later.

I've lost count of the bands that I've bought music by because once upon a time, someone pressed a tape, or a CD, or some downloads on me, and said 'you would like this'.

At Easter I caught a couple of friends swapping some bluegrass, and allowed as how my collection was rather weak in bluegrass, and could they do me an extra copy? And in this way I acquired a CD of mixed bluegrass. It got mixed in with the shuffle, and most of doesn't feel quite right for me, though I'm not sure enough yet to delete it.

The exception is White Room by the Cache Valley Drifters. This may be the easiest listening ever; delicious soft rock played in a bluegrass style, with sharp musicianship that proudly displays its roots. A simpler, cleaner, Eagles, with great songs that seep into your brain. This is the sort of album I can't imagine anyone not liking, for all I know in practice that there's no universal music.

My favourite tracks here are both edgy ballads about drifters, "Opal Eyes" and "Joanne". I don't know either of these from elsewhere, and they're great. It's a staple of American music, the charming, feckless men and the women they abandon, and you know that's what you've got when a song opens with "Lucas never had much use for money; it always fell like woodsmoke through his hands..."

The title track is the Cream song, and there's another famous cover, Boy in the Bubble. I like these treatments well; and I expect some of the other songs are covers too, just not ones I know. There's a discontinuity to familiar songs that are taken out of their setting that causes you to listen to them afresh.

Of course, covers like this are only a hairsbreath from Hayseed Dixie, who deliver songs in a very similar style primarily for laughs on "A Hillbilly Tribute to Mountain Love". I like those too, of course. That material is carefully chosen for its outrageous lyrics, which are sung clearly and lecherously in simple settings that leave you wondering how the original artists ever got away with it. It was the 70s, and even the fairly recent past is a foreign country.

The Cache Valley Drifters are altogether more subtle. You certainly still know that this is the stuff of America; not of the America that you can visit, but the one you find in songs, movies and adverts for chewing gum. Just the thing to put on the stereo so that you can imagine you're on Route 66 while stuck on the M1 south of Luton airport. I urgently need to own all their albums.

And I never, ever would have heard it if I hadn't been stealing music.

Posted by Alison at 10:52 PM | Comments (0)

June 11, 2005

Soaked in Music

In the last three months I have added 463 songs to my music collection. My father tells me that I have too much music, that I cannot really engage with it all. He's right. I listen on shuffle, either to the full collection or to the new stuff. Most of it is slightly familiar, little of it is ingrained. It's all on the new internal hard drive now, which swallows it up and laughs. More than 15 thousand tracks, nearly 250Gb free space.

I discovered the iTunes Album Art Screen Saver, which is my favourite new feature in Tiger. Better than Spotlight. Better than Dashboard. Better than sex, frankly. It works like this; it creates a collage of, say, 40 iTunes album covers from your collection, and then changes one every second or two. Set iTunes on Shuffle, turn on the screensaver, and get a visual overview of your entire music collection. It's the first good substitute I've found for that massive stack of CDs I've got in the attic somewhere. I can point people at this and ask them what they'd like to listen to, for example.

Now, I've always been a bit obsessional about iTunes album art. I've spent hours tracking down clean images for every album I own. For live sets, I add shots of the band playing live. By contrast, I don't store art for music I don't legitimately have on the system. For years I've been worried that this is all a bit pointless. But now I have my all-time favourite screensaver. I can sit watching it happily for ages, marvelling at my fine taste in music.

A random 40 albums:

I own 31 of these albums on CD; the other 9 all come from eMusic. One is a magazine cover disc, and two or three of the others were very cheap. One of them would be one of the albums that I'd have to give serious consideration to if asked for my favourite album of all time. 6 are single artist compilations. 3 are multiple artist compilations. 2 are tribute albums, both amongst the strangest albums I own. 5 are live sets. 3 don't really fit my musical tastes, of which one is too wet and two just don't quite suit. One is a recent download that I know hardly at all, and another is a more recent download that I feel very familiar with.

It's a random selection. I think it is broadly representative of my musical taste.

Posted by Alison at 12:56 AM | Comments (3)

January 22, 2005

The Glow of Impulse Purchase

So, there I was, under the duvet, listening to the radio this morning. Curtis Stigers was on the phone for no apparent reason, waxing poetic about Fountains of Wayne. And they played "Hackensack", which was terrific. So. No luck on eMusic, checked out Amazon, and their much plaudited previous album, Utopia Parkway, appeared to cost £3.33. Now, that's not a lot. Further investigation found a huge pile of £3.33 albums, most clearly dreadful but nevertheless I racked up six to buy in a few minutes -- Utopia Parkway, two albums I owned on vinyl, an album I've been meaning to get for ages, an album I don't have by a band I used to really like, and, well, yes, Funky Gibbon by the Goodies.

All they need now is a button on the checkout page saying "Let's save work and money! How about we just send these to you as MP3s, instead of us finding the CDs, packing them, shipping them, you getting them from the post office, unpacking them, ripping them, and having to file the CDs somewhere in your house full of junk?" Because, you know, DRM is a crock. If only there were people out there ready to ship me my music in a sensible way, I could be telling you about how these albums sound now, instead of just remarking on their purchase.

Posted by Alison at 10:15 AM | Comments (1)

January 21, 2005

Richard Thompson is Different

Perhaps I have mentioned Richard Thompson once or twice before. No matter . I have another, much more chunky, music post to write -- but Richard Thompson has floated to the top of my musical consciousness three times this week, and there must be an article in that.

But first, a slight digression about the form of the musical posts here. I like the form of Mixtaper, a site where people put together virtual mixtapes from the sample mp3s scattered around the web. They normally add links to the mp3, the artist's website, perhaps a flash of cover art. It began in the days when eMusic was all-you-can-eat, but has drifted. But the idea is good, and when writing here I'll try to link to downloads when I can.

Back to Richard Thompson; I suppose I should make some attempt to describe his music overall, and I can't, not really. He's a singer-songwriter and he plays guitar. Languidly sitting on the grass at Trowbridge last year, our friend Doug explained how he gets bored about a third of the way into sets by singer-songwriters. There's the bloke, you see, and the guitar, and then it's another song, and there's a bloke and a guitar... "Right," I said cheerfully. "So you won't be staying for the Richard Thompson set, then?" "Ah. No. Richard Thompson is Different."

Richard Thompson is Different. An hour or so after that conversation, he came on stage, you know, just a bloke and a guitar (and a beret), and played a lot of songs, very quickly without a lot of faffing about because it was a festival set and he didn't have much time. And we were all entranced.

This has been going on for a while. Steven and I met in winter, and the following summer he persuaded me to go to Cropredy. For the good of my soul, and at least in part because Thompson was doing a solo set. I was not committed to the idea of spending weekends in muddy fields at that point. We fetched up with a pile of Steven's friends, none of whom I really knew. All quite mad, and all quite, quite mad about Richard Thompson, whom I'd never heard at all as far as I knew. By the time he came on stage, it was sort of cold, and dark, and a bit wet. And by the end of the set I was completely hooked.

So, ok. He's one of the greatest singer-songwriters. He's a brilliant guitarist. Audiences are spellbound. So why have so few ordinary members of the public heard of him? Well, he came out of the folk tradition, so that doesn't help, I suppose. Beyond that, I have no idea.

Until quite recently, the only free mp3 downloads of Richard Thompson's music were a couple of odd little rarities. But now there's a bunch, including a live version of 1952 Vincent Black Lightning, or 'that motorbike one' as Flick calls it. Allegedly the most often requested song on National Public Radio, it's also one of my favourite Richard Thompson songs. And as Richard Thompson is one of my favourite musicians, that means it must therefore be one of my favourite songs of all. Not that I think about music that way.

I'm not very good at deconstructing music. "1952 Vincent Black Lightning" is an incredibly powerful modern ballad, I think because it taps into the same vein as the Child ballads (that link is through to a fabulously useful site marred by hideous auto-MIDI; you've been warned). The basic plot feels like an ancient folk song, with the motorbike where the horse ought to be. Plenty of incident, grand themes, sex and death, lots of verses. Layer on a fine feeling of British nostalgia and of course that wicked guitar, and you're sorted. I suspect there's a huge swell of people out there who don't realise they'd like the themes and stories of the ancient ballads, because either they've never heard them, or the only ones they've heard have been given the pickled in aspic treatment and it's just too much for them.

Meanwhile, over on eMusic, where you do have to pay per track, but only 1/4 as much as, say iTunes, I've just been able to legitimise my copy of The Bones of All Men, which has been a bit of an embarrassment to me. I copied the mp3s as part of a batch of stuff from a friend, liked it from the first, and hadn't got round to buying it. Whoops. It's only been a couple of years... The eMusic genre lies; this is early music, not country/folk. Except sort of late early music, with electric guitar and half of Fairport mixing it with crumhorn and harsichord and so on. The Bones of All Men is a collaboration between Thompson and Philip Pickett, one of Britain's most renowned early music experts, and, well, secret rocker, clearly. The tunes are ancient English dance songs, and I'm so much more accustomed to hearing English music with rock overtones that I started to write that it was pretty unreconstructed before stopping to consider just exactly how reconstructed it was.

And finally, back on Shuffle, I heard a song for the first time while stuck somewhere in a tunnel; A Blind Step Away. This is from the French, Frith, Kaiser, Thompson album Live, Love, Larf and Loaf, another recent eMusic acquisition. I listened to it thinking, gosh, this is good, gosh, if you're going to be randomly stuck in a tunnel then isn't it nice to be randomly listening to stuff like this, and gosh, this must be a Richard Thompson song I don't know. Though it turned out I have another version, a June Tabor that starts well, but loses the song in an over-fussy arrangement. Unusual for Tabor, I know, but there we go.

Posted by Alison at 07:03 PM | Comments (3)

January 07, 2005

Just Can't Wait

In 2005, I plan to use this blog to write about music. Have no fear, I promise to also faunch after small cute expensive Apple products, and tell you little tales of how cute my kids are. But I want to write about music. Why? Because I'm feeling the loss of The War Against Silence, I'm listening to more music all the time, I want to turn more people onto the sort of music I like, I want to encourage people to tell me about music I should listen to. All these things.

But mostly I'm railing against the people who think that the iPod is some sort of lifestyle gadget. It's not; it's a device for carrying music around; for desensitising your brain to the London Underground and instead tuning into your record collection. (You remember records, right?). I am in complete opposition to glenn mcdonald; I live my life on Shuffle. You discover things you've always loved, things you forgot you owned, things you don't recognise, things you think are terrific and discover, on checking, they're by someone you never rated. New bands, old bands, from pared down folk to shimmery electronica. And even some folk electronica; possibly not enough.

The only problem with writing about music is that I'm not sure I can. Whenever I try I find myself writing about other things, like who we stood with at the gig, or how cute the iPod is, or the history of the band, or what the music reminds me of, or where I was when I first heard it, or, well, anything else except the actual music. I may have had a spell cast on me by the Wicked Witch of Music Journalism. Whenever I start to describe the noise the band makes, I digress. So one of the intentions is to try to get better at that, or, if I can't improve, at least digress in interesting ways.

What sort of music do I like? Buggered if I know. I like a lot of the stuff they play on 6 Music, to be sure. And I just discovered the marvellous WXPN, after learning on Richard Thompson's website that WXPN's listeners had voted 1952 Vincent Black Lightning as the 26th best song of all time. And we'd probably listen to the WXPN breakfast show, were it not for the fact that it goes out in mid-afternoon and keeps us uptodate on Philadelphia rush hour traffic.

When I was about 17, I noticed that most of the bands I liked had something in common; an electric violin. Now, I don't think there's anything special about the electric violin as an instrument (though for sure I like the sound); it's that the presence of an electric violin is a bit of code for a certain type of music that's otherwise ill-defined; it's rooted in folk, or classical, or at any rate, traditional music of some kind, but it rocks. Nowadays my tastes are broader, and include plenty of stuff with no violin anywhere, but it's still a good check. New band comes on stage; is there a fiddle? Yup. Does it plug in? Yup. There's a good chance I'll like it, then.

Meanwhile, Egg phoned me to check up on my spending habits. 'There's a transaction here for £15.99 from Irish Music International. Do you recognise it?' Well, no, but it's probably a CD, and we do buy that sort of music, like some Irish bands... checks website... no, don't recognise it but it was probably my husband. I said I'd email Steven and get back if there was a problem.

Steven rang back sheepishly and explained that it was something that would have been part of my Christmas pressie except that he'd erroneously thought I'd bought it for him. So what is it?

Only a brand new Horslips album, Roll Back. Not quite new music; acoustic reworkings of 15 of their best-known songs, recorded in the studio a mere 24 years after the band split up.

Horslips are pretty unique in my collection; a band I didn't discover until long after they were toast, at which point I bought their entire output on CD, all at once, some 13 albums. It's rare for me not to have a Horslips album on my iPod. The music is normally described as a fusion of glam rock and Irish ceilidh, but you know, they were around for a long time and they did quite a lot of different stuff. They're probably best known for a pair of high concept albums rooted in Irish folklore, The Táin and The Book of Invasions, and two more concept albums about Irish immigrants in America, Aliens and The Man Who Built America. These relied much less on traditional sources, and have a much more mid-Atlantic feel. Intermingled with those are more ordinary studio albums, and a pair of live albums. They were massively successful in Ireland but didn't manage to develop a global following like The Pogues or U2.

So, what's the appeal? The Horslips brought together a great pile of musical ideas and a range of backgrounds and influences. Some of the instrumental tracks are a bit ordinary, some of the rock tracks are a bit dull, but mostly it's as exciting as it ever was. In places the Celtic Rock becomes a bit grandiose, but, you know, I kind of like that. The two high concept albums withstand the treatment particularly well. Perhaps it's a little old-fashioned. Perhaps I'm a little old-fashioned. No matter.

My excitement at the prospect of a new Horslips album is only exceeded by my sheer delight at rumours that they'll be touring in 2005, even, according to one site, planning to dust down the drums and play some standing venues. I should know better, really; after all, I saw the Strawbs last summer looking exactly like a very old Strawbs tribute band. They were fine of course; but what I really want is time travel to the mid-70s, you know, just for the evening.

Posted by Alison at 12:50 PM | Comments (0)